Our network member and project partner Upgraded have now released their Health100 paper.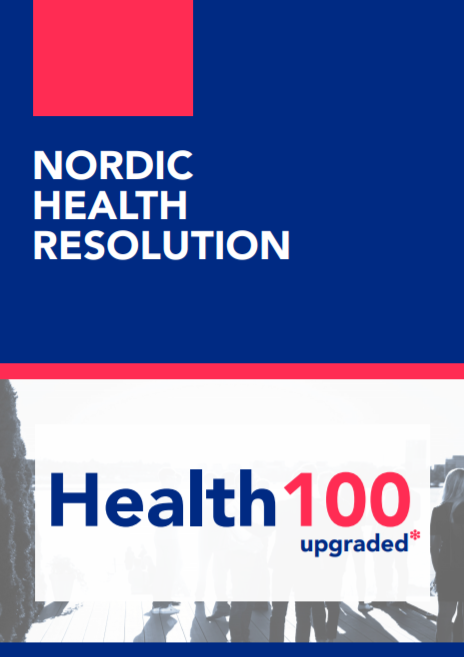 From the introduction:
On the 2nd of October 2019, a group of Nordic Health innovators gathered at the curated unconference Health100 to discuss how we can create the best possible healthcare in the Nordics.
This year's focus was set on the already foreseeable future: the challenges, opportunities and strategic steps on how to implement concrete health innovations into practice. The event was held in the format of a curated unconference, an engaging and interactive event format, where the attendees set the agenda and discussion topics.
This Nordic Health Resolution is a summary of key takeaways and action points discussed during Health100. The contents of this resolution comprise of eleven topics that were discussed during the event. The goal was to accumulate the collective expertise, knowledge, and experience during the sessions and to identify possible action points on how we can continue to work together on the questions raised.
Health100 was organised by Upgraded – a Finnish non-profit association for health startups and innovations as a part of a larger joint project "The Future of Healthcare: Sustainable and Smart today" together with Nordic Center for Sustainable Healthcare, DTU Business, funded by Nordic Innovation. The project aims at spreading the knowledge of the Nordic sustainable and smart solutions, and to bring the Nordic knowledge and solutions to the global market.
The text of the Nordic Health Resolution was composed by Upgraded, based on the summaries of the Health100 sessions, topic-host's key takeaways and insights collected through the web-based co-creation tool, Innoduel.
You can read the full paper by clicking here or on the picture to the right.