Our office is located in Malmö, Sweden, but the network spans over the Nordic Region and Northern Europe and today we have members from 15 different countries. Do not hesitate to contact us if you want to learn more about the center.
Nordic Center for Sustainble Healthcare, c/o TEM
Södra Promenaden 51
211 38 Malmö
SWEDEN
Phone: +46 (0)40-606 55 80
Email:
---
Newsletter
Subscribe to our newsletter Newsletters – past issues
---
LinkedIn
LinkedIn for members LinkedIn page public
---
Youtube
---
Staff
Daniel Eriksson
Founder / CEO
, +46 (0) 707 94 42 13
LinkedIn
Daniel is the founder of NCSH. He has been working with sustainable healthcare (SHC) for almost 15 years and has extensive experience in the area. He has built a wide national and international network and participated in numerous projects in the field of sustainable healthcare. Daniel worked as an environmental coordinator at a University Hospital for 5 years prior to NCSH. He has led numerous projects within sustainable healthcare focusing on energy, climate, procurement, life science, internationalization, export, innovations and much more. He is a well-known speaker and trainer on the subject. Daniel is now managing the work of NCSH with the aim to make the healthcare sector more environmentally sustainable.
---
Johannes Brundin
CO-founder / Energy & Climate Manager
, +46 (0) 730 67 74 31
LinkedIn
Johannes is project manager of the project: Platform for Internationalization of Sustainable Healthcare. He has previously been involved in several projects with NCSH, such as the project Sustainable Healthcare, Innovation Cluster-Energy and Premium Light. With his experience in the field of electrical engineering he has extensive knowledge on how to create a more energy efficient healthcare. He is organizing study visits on hospitals and other healthcare institutions and is an acclaimed international speaker on the topic of sustainable healthcare.
Johannes has a background in electrical engineering, international sales, procurement and project management.
---
Sofia Dahling
Community & Member Coordinator
, +46 (0) 701 47 81 09
LinkedIn
Sofia is coordinating the community and network and is responsible for the communication between NCSH and members. She is managing administrative tasks and is involved in projects, conferences and other events.
Sofia has a bachelor´s degree in environmental science studies from Malmö University.
---
Felicia Matz Wennerhed
International Relations & Policy Coordinator
, +46 (0) 708 22 73 97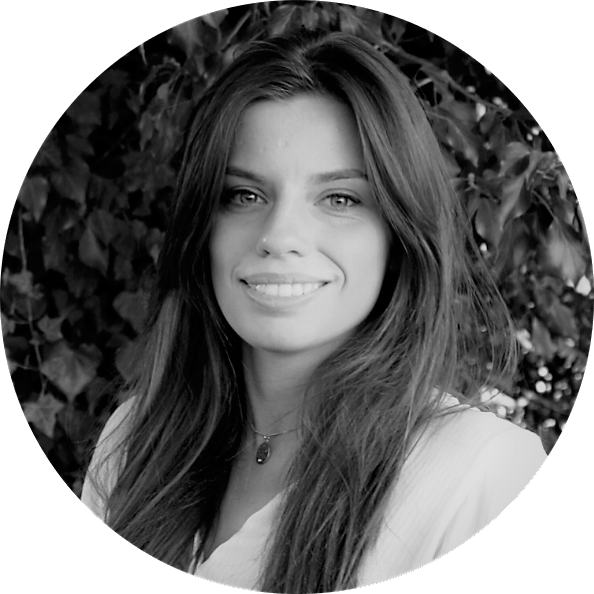 LinkedIn
Felicia is coordinating the international relations and works with strengthening and facilitating collaboration between the Nordic region and international stakeholders in the field of sustainable healthcare. She is involved in the other projects of NCSH, and helps out with coordinating the projects, administration, as well as arranging workshops, conferences and other events.
Felicia has a degree in Political Science, and a Master in Environmental Sciences from Wageningen University in the Netherlands.
---
Thilda Ingelsten
Sustainability Consultant
, +46 (0) 708-92 73 03
LinkedIn
Thilda has studied ecosystem technology at LTH and works extensively in the field of sustainability, including management systems, legislation and trainings. She runs one of our networks, CSR Skåne, and also take part in our various projects within NCSH.
---
Åsa Randén
Financial Officer
Åsa is our financial officer, who handles all issues related to invoicing and finance.
---
Bengt Streijffert
Senior Advisor
Bengt is a Senior Advisor with focus on Strategy, Networks, Organization.
---
Board
Stefan Hansson
Chairman
---
Bengt Streijffert
Board member
---
Ulf Andersson
Board member
---
Ellinor Nilsson
Board member
---
Kerstin Jacobsson
Board member
---
André Zandelin
Board member
---
Svetlana Eskebaek
Board member
---
Daniel Eriksson
Co-opted member
---
What we can do for you!
Membership – how to join, participate in, and reach an active network with professionals in sustainable healthcare from all sectors.
Get to know what's on the market – we can organize workshops, events, delegations and more, providing hospitals and other stakeholders with insight into the latest knowledge of sustainability in healthcare.
Specific technologies – if you want to get in contact with one of our members or need to discuss different solutions and technologies.
Participate in projects – NCSH participates in numerous projects, some initiated by us, some by members and some by external partners.
Trainings/speeches – NCSH lectures and teaches sustainable healthcare all over the world. Over more than 10 years we have trained thousands of doctors, hospital staff, companies and more. We know sustainable healthcare!
Contact information – we have a huge global network with relevant stakeholders.
---