Some of the participants in the delgation
Last week, the Nordic Center for Sustainable Healthcare, in partnership with Afeka Institute of Circular Engineering and Economy, organized a delegation to Tel Aviv with focus on sustainable healthcare relating to smart and circular cities. The delegation was part of a project funded by Nordic Innovation.
In collaboration with the Swedish Embassy, the Danish Embassy, the Finnish Embassy, the Norwegian Embassy and Upgraded the delegation invited Nordic companies and organizations to spend two days in Tel Aviv, Israel to discuss the subject of how sustainable healthcare can be used as a leverage for smart and circular cities.
During November 14th , a conference was held for around 80 exclusively invited Israleli and Nordic stakeholders to sustainable healthcare. This included among other suppliers, procurers, environmental managers, maintenance managers and other hospital staff. The conference was opened by the ambassador of Norway and during the day we had the opportunity to listen to a range of experts within the area. Presentations came from organisations such as Nordic Innovation, Clalit Healthcare Services, Oslo University Hospital, BBD Ozonator, Schneider Electric, Logiwaste, Green Furniture Concept, Floow2Healthcare, Upgraded, NCSH, Afeka Institute of Circular Economy and Engineering and Vinnova.
Avi Blau, Head of Afeka institute of circular economi and engineering welcomes us to the conference.
The next day, November 15th, we were welcomed to the Rabin Medical Center, part of Clalit Healthcare services, where we got the opportunity to tour the hospital and see the needs and solutions at an Israeli hospital. To start of the day, we got an introduction to their work with environmental issues. This was followed by a discussion and exchange of how Nordic solutions and products could increase the environmental performance at the facility. After that we were guided around the hospital, seeing everything from waste and water treatment solutions to the patient flow as well as a glance at the new facilities currently being built.
Some of the participants at the study tour
After lunch at the hospital, the participating organisations were able to book one-on-one meetings with Nordic and Israeli stakeholders. During these meeting the participants were able to engage in discussions on collaboration and export possibilities while deepening the connections made during the delegation.

We would like to thank Nordic Innovation, our collaboration partners and all participants for an excellent delegation pushing for export of Nordic sustainable solutions.
Rasmus Malmborg, Senior Advisor at Nordic Innovation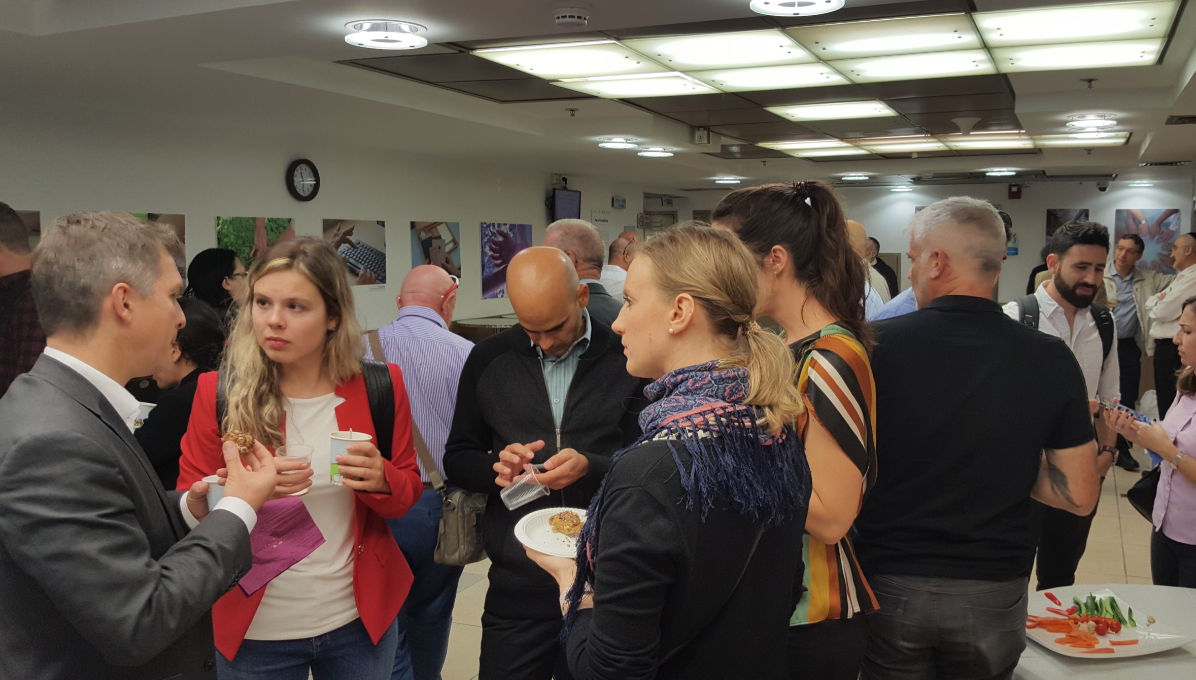 Networking during the conference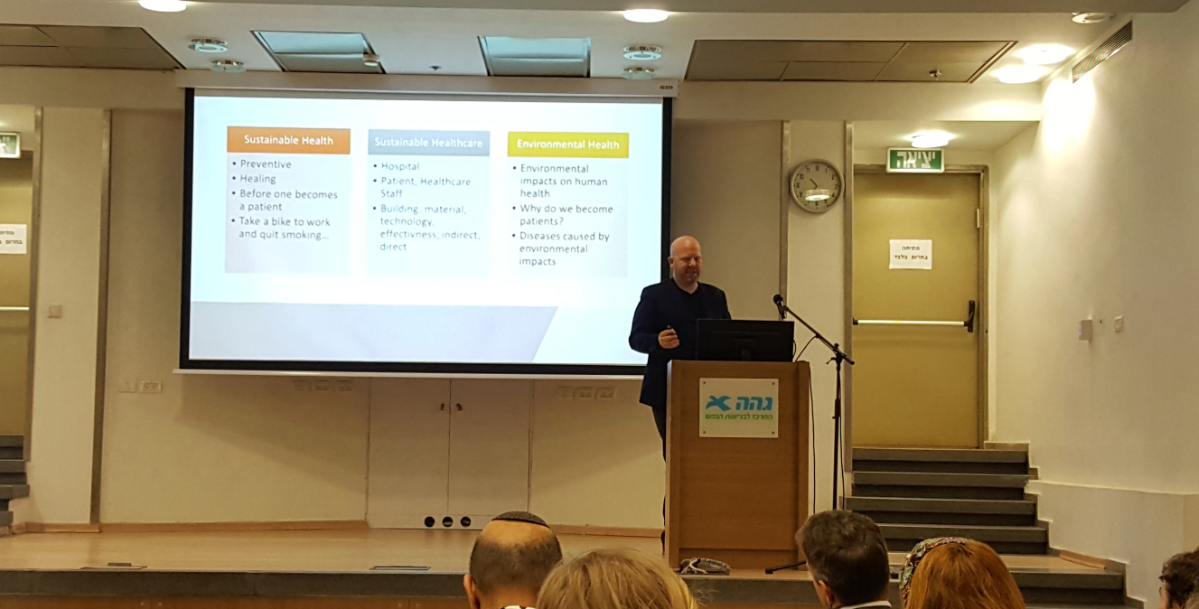 Daniel Eriksson, Founder at NCSH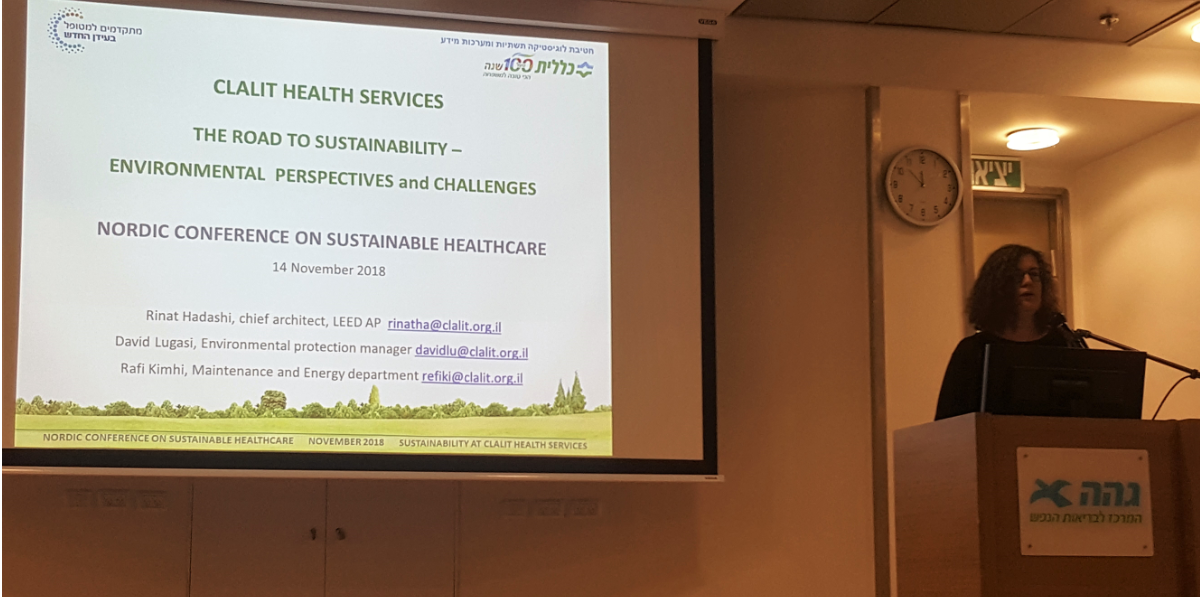 Rinat Hadashi, Chief Architect at Clalit Health Services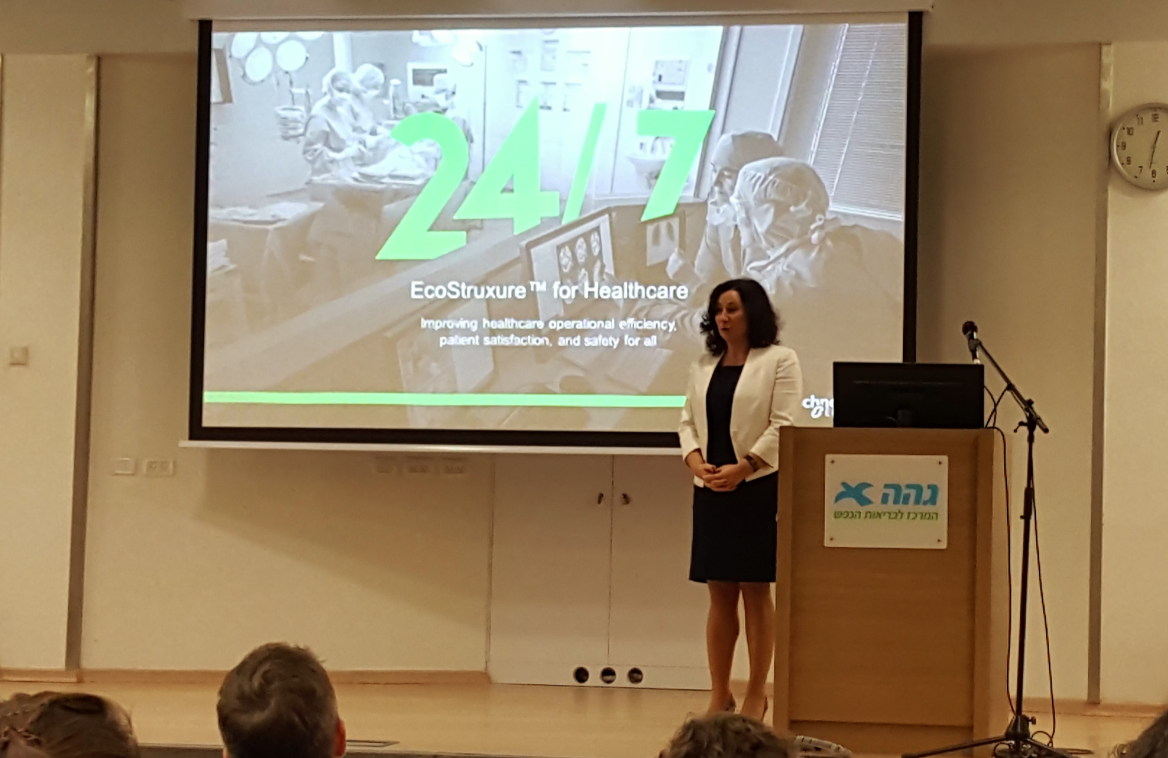 Irina Lindquist, Healthcare Segment Manager at Schneider Electric

Rabin Medical Center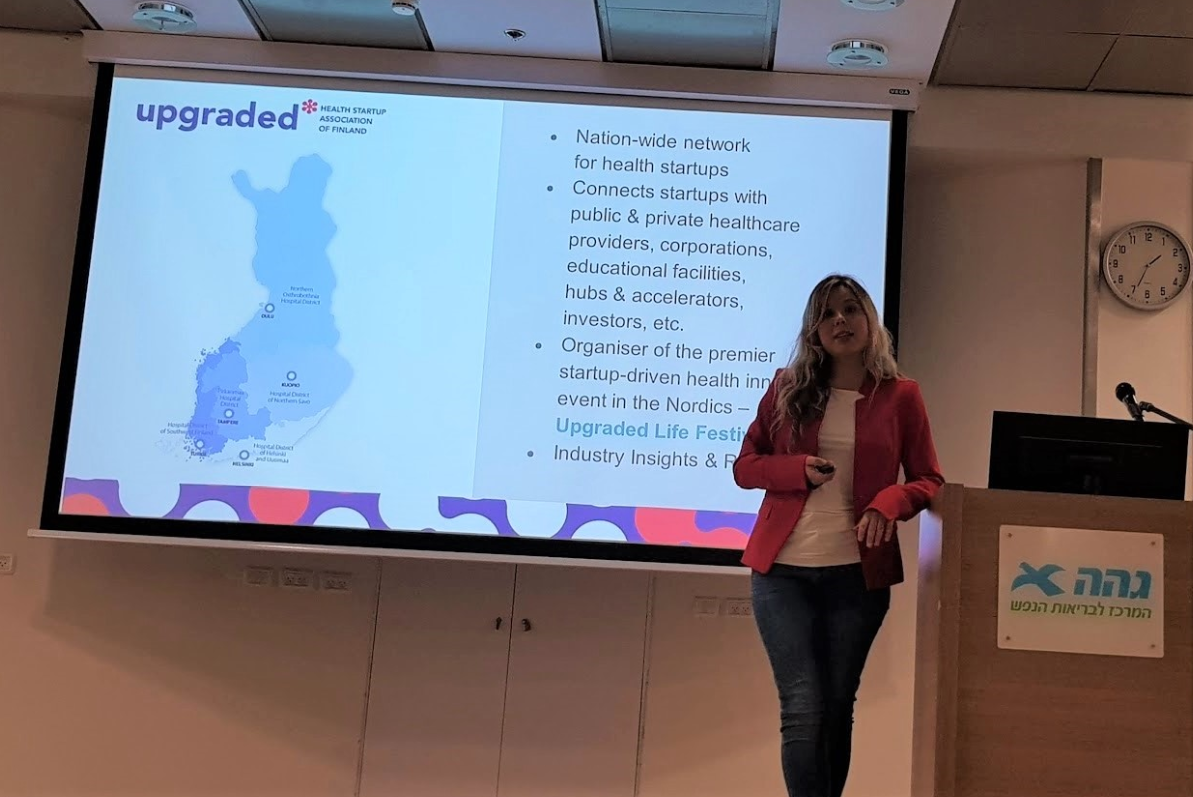 Elena Prokofyeva, Community Coordinator at Upgraded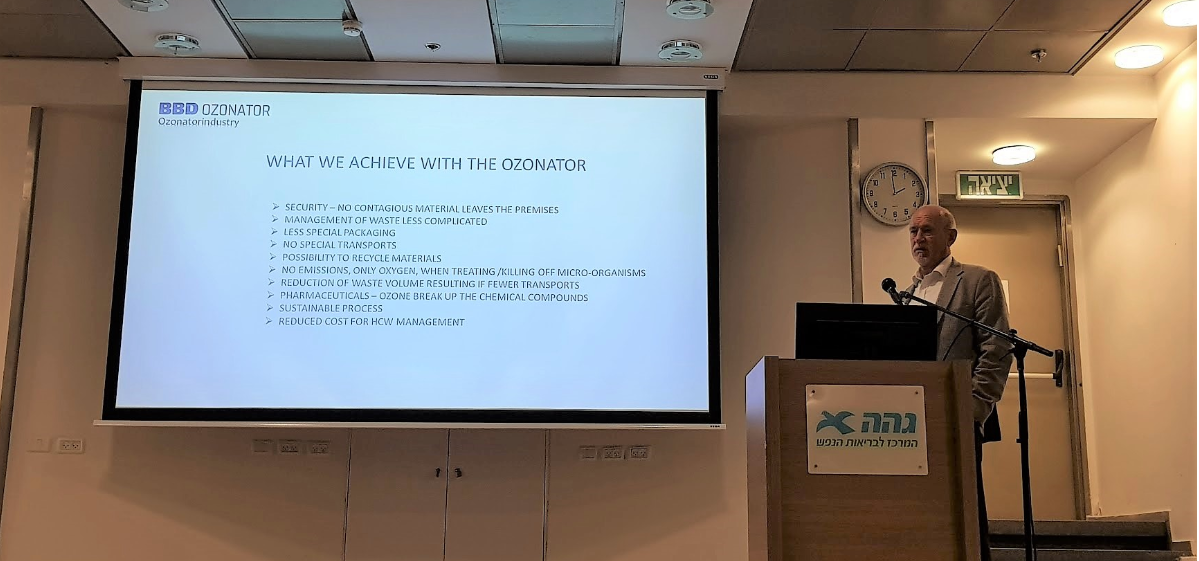 Lars-Erik Lindholm, Sales Manager, BBD Ozonator