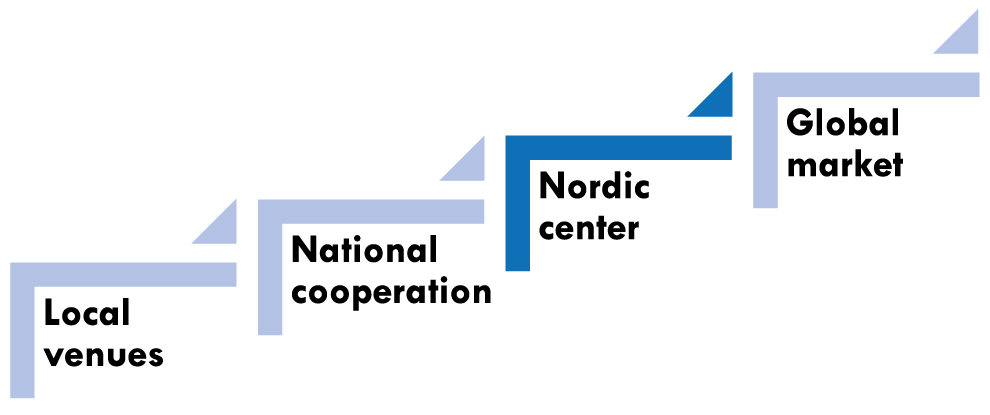 NCSH is a cross sectoral arena for stakeholders, organizations, projects and expert knowledge in the area of sustainable healthcare. NCSH is an umbrella organization for companies, hospitals, regions, universities, projects and competence.
NCSH generates collaboration, projects, business, knowledge and ideas.
The Nordic Center for Sustainable Healthcare (NCSH) are aiming to:
Raise the status and awareness of sustainable healthcare
Boost innovation and investments in sustainable healthcare
Bring world class solutions and ideas to the Nordics
Deliver Nordic solutions & knowledge to the world
Background
The Nordic Center for Sustainable Healthcare is a network initiated and led by TEM. TEM has a solid experience from sustainable healthcare in a variety of contexts, a unique competence and extended network in the area. We work with private and public healthcare establishment, business clusters, suppliers and international NGOs. TEM is a foundation and function as a non-for-profit NGO. Read more here: www.tem.se
TEM launched the Nordic Center for Sustainable Healthcare as a platform to structure and develop the knowledge base and the work experience that we have been building up for more than a decade.
Our network creates value and growth opportunities for our partners and members
The Nordic countries have a solid knowledge base and advanced technologies with improved environmental performance and sustainability in healthcare. In most areas within sustaianble healthcare the Nordics are among the best globally and in many cases the best. These solutions and the knowledge can be transfered to other parts of the world.
Sustainable Healthcare is horizontal, not vertical
Sustainable Healthcare is cross-sectorial and not assigned to specific industry sectors. On the other hand a certain percentage of companies in almost all industrial sectors have sustainable healthcare solutions as the model below is showing.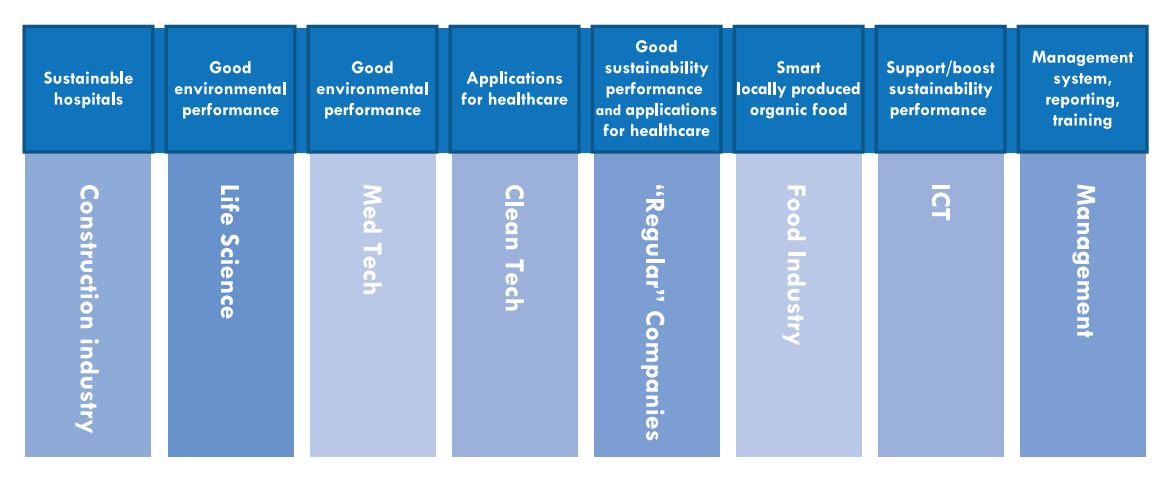 Some examples of the sustainability challenges in healthcare we want to address:
Energy efficiency in healthcare- and hospital buildings
Hazardous substances in medical devices
Transportation in healthcare
Climate impact from healthcare operations
Supply chain management and human rights in the supply chain
Reduction of dangerous chemicals
Improving the sustainability performance from Med Tech and Life Science
Waste water treatment and water management
Single-use items
Green building design
Pharmaceuticals in the environment
Waste management and waste reduction
Infectious waste treatment