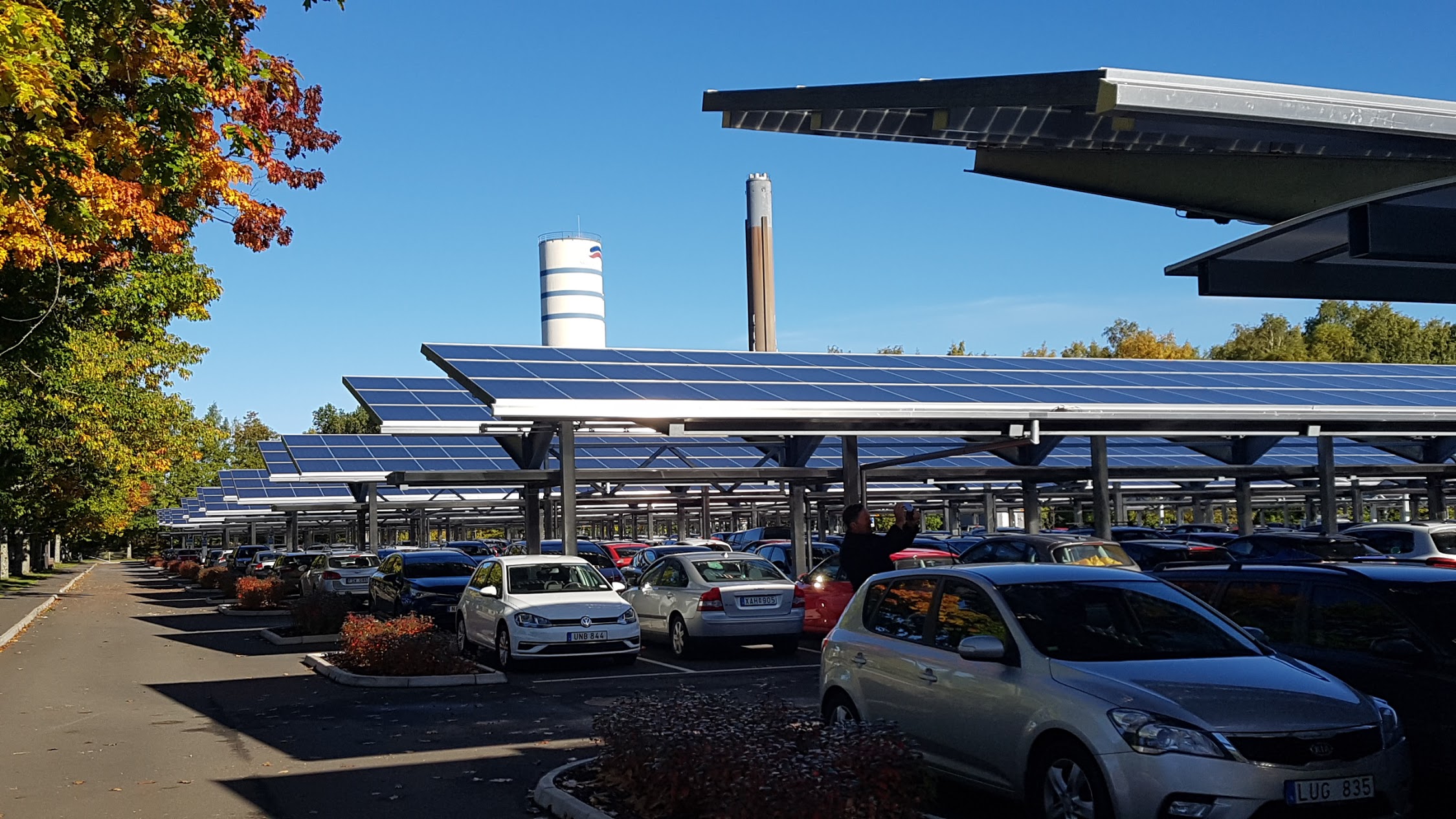 On October the 5th NCSH together with Västra Götalandsregionen (VGR) went to Skaraborg hospital in Skövde for a combined study tour and workshop.
Skaraborg hospital is a part of VGR with over 53 000 employees (90 % in healthcare). Skaraborg hospital have a very innovative work within sustainable healthcare. Among many other things they have installed 1 MW solar power that will supply around 10 % of the hospitals electricity consumption and on very sunny days up to 30 %. They also have solar heating systems installed for rehab pools and many different projects within energy efficiency. This is all a part of VGR:s goal on reducing energy consumption by 50 % by 2030.
Together with the local municipality they also have a second-hand system for furniture and other hospital equipment and around 1 000 items are exchanged every year within that system, a truly circular solution.
VGR held a presentation on resource management and they have some very impressive results on refurbishment of hospital furniture and equipment but also on reducing food and textile waste.
Besides presentations from Skaraborg hospital in Skövde, Västfastigheter and VGR we also got to listen to NCSH members Siemens, Enrad, Schneider electrics and Bauer water technology's solutions for a more energy efficient and sustainable healthcare.
Some of the conclusions
Saving energy on heating systems are easier than saving energy on the operations that take place in the hospitals
There is a need energy efficient medtech as the energy used for operations is increasing
There's a political will to move towards a circular economy
A boarder group of stakeholders at the hospitals needs to be involved in energy efficiency now that the hospitals are moving from easier solutions to more complex.