We are happy to welcome Norrland University Hospital as our newest member of NCSH!
We let them introduce themselves: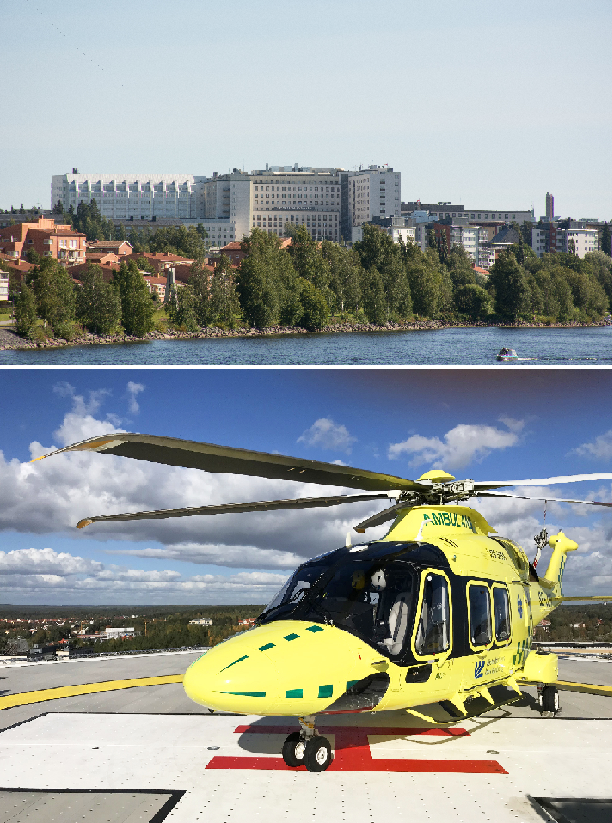 The care and treatment given at Norrland University Hospital is of high quality and the hospital has been in top positions for several years when Dagens Medicin has appointed the best University Hospital. The hospital is also responsible for national healthcare for plexus brachialis injuries, is medically responsible for the Swedish National Ambulance Flight, SNAM, and has operational responsibility for Swedish ambulance flights.
Extensive research and teaching are conducted at the hospital in close cooperation with Umeå University. About 5,600 people have Norrland University Hospital as their workplace. Of them, about 600 are doctors and 2,000 are nurses.
Six profile areas
In order to continue to develop top-notch regional healthcare, the County Council has appointed six profile areas at Norrland University Hospital:
Treatment of plexus brachialis injuries
Cardiovascular genetics
Airborne intensive care transports
Neonatal intensive care
Stereotactic functional neuro surgery
Radiotherapy
We welcome our new member and look forward to future collaborations!