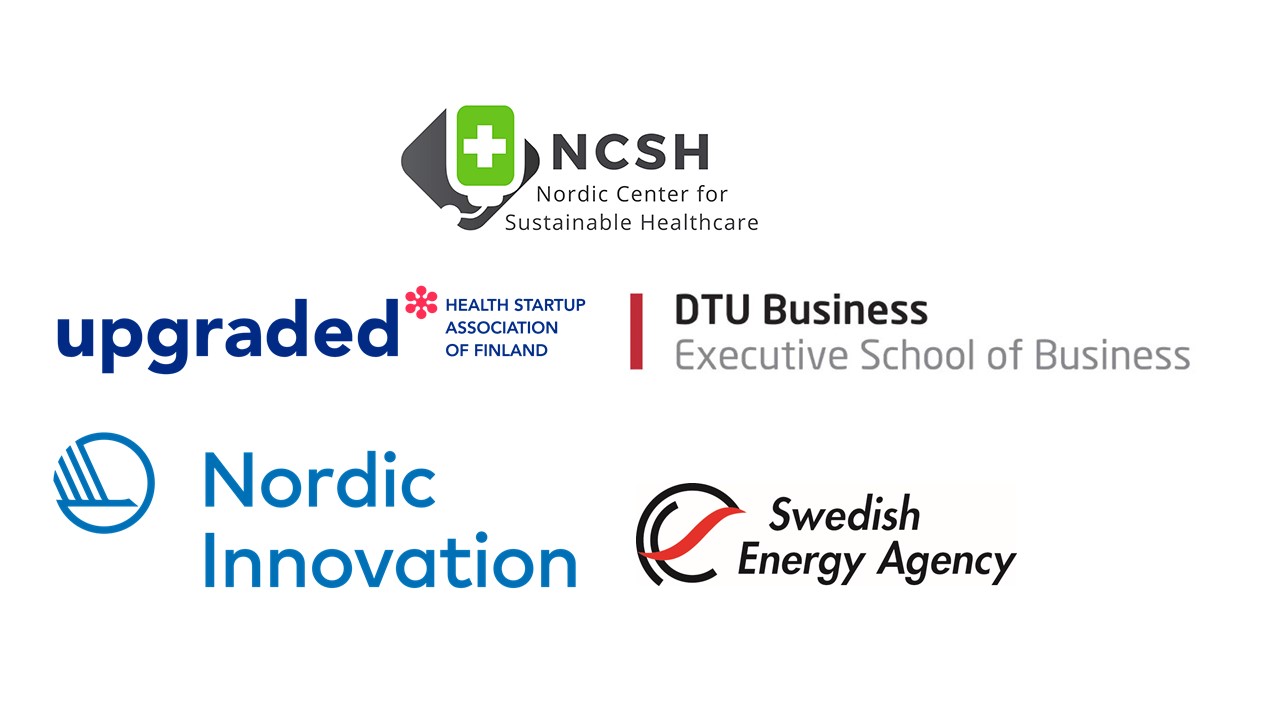 NCSH has together with Upgraded and DTU Executive School of Education entered into a Nordic partnership to strengthen Nordic collaboration for sustainable and digitally smart solutions in the healthcare sector. The project goes under the name The future of healthcare: sustainable and smart today and is funded by Nordic Innovation for the coming one and a half year.
Sustainable and smart healthcare in the Nordic region is well developed and advanced, which has resulted in an increasing global interest specifically for Nordic solutions in this field. Through this new project, NCSH, Upgraded and DTU will address the international interest, and contribute to spread Nordic solutions and expertise globally.
"We are very pleased to join into this Nordic collaboration within sustainable healthcare and to take part in further improving this important area as a Nordic frontrunner expertise. As DTU is known for its many competencies within sustainable technologies and a general focus on social responsibility, this initiative comes as a perfect match." - Sam Kondo Steffensen, Program Director at DTU Executive.
"For our 54 member companies and the broader network, this project is a pathway to establish the relevant connections in Denmark, the Netherlands, Canada and the USA. Together with our project partners, we are working on a diverse program in the target countries comprising of conferences and study tours to hospitals and other healthcare organisations, which will enable the export of Nordic sustainable and smart solutions." - Elena Prokofyeva, Community Manager at Upgraded.


The project consists of a total of six events both in- and outside of the Nordic region. The aim is to bring together a wide range of stakeholders working with sustainable and smart healthcare, to exchange knowledge, expertise and best practices on the international arena. The following events will take place:
Helsinki, Finland. 2nd of October 2019: Kick-off of project and high level meeting with 100 of the most impactful people in Nordic healthcare.


Montreal, Canada. 15th-16th of October 2019: Delegation to Canada to meet Canadian hospitals interested in sustainable and smart solutions.


Netherlands. 15th - 17th of April 2020: Conference with Dutch and Nordic actors to share knowledge, expertise and best practices in the field of sustainable and smart healthcare.


Copenhagen, Denmark. 10th - 12th of June 2020: Nordic Conference on Sustainable Healthcare, hosted by DTU.


Yale University, USA. November 2020: Delegation to Yale University and Yale University Hospital in New Haven.


Helsinki, Finland. October 2020: Health100 and high level meeting with actors from Nordic healthcare.
For further information about these events and participation please contact:
Daniel Eriksson
Founder of NCSH

+46 (0)707 944 213
Elena Prokofyeva
Community Manager at Upgraded

+358 (0)44 9767 782
Sam Kondo Steffensen
Program Director at DTU Executive Business Education

+45 (0)31 197 300
Upgraded is a non-profit association for health and wellness start-ups and innovations based in Finland, with over 50 members and a vast network in the health-tech industry. Their goal is to ensure that start-up innovations have an established role in the society as a source of health and wellbeing solutions.
DTU Executive is part of the Danish Technical University, and a leading Nordic provider of executive education in innovation, technology management and corporate entrepreneurship. They educate, train, and support companies and entrepreneurs in discovering, incubating, and accelerating new business projects.