Grønnköpingkið - World's Greenest Hospital!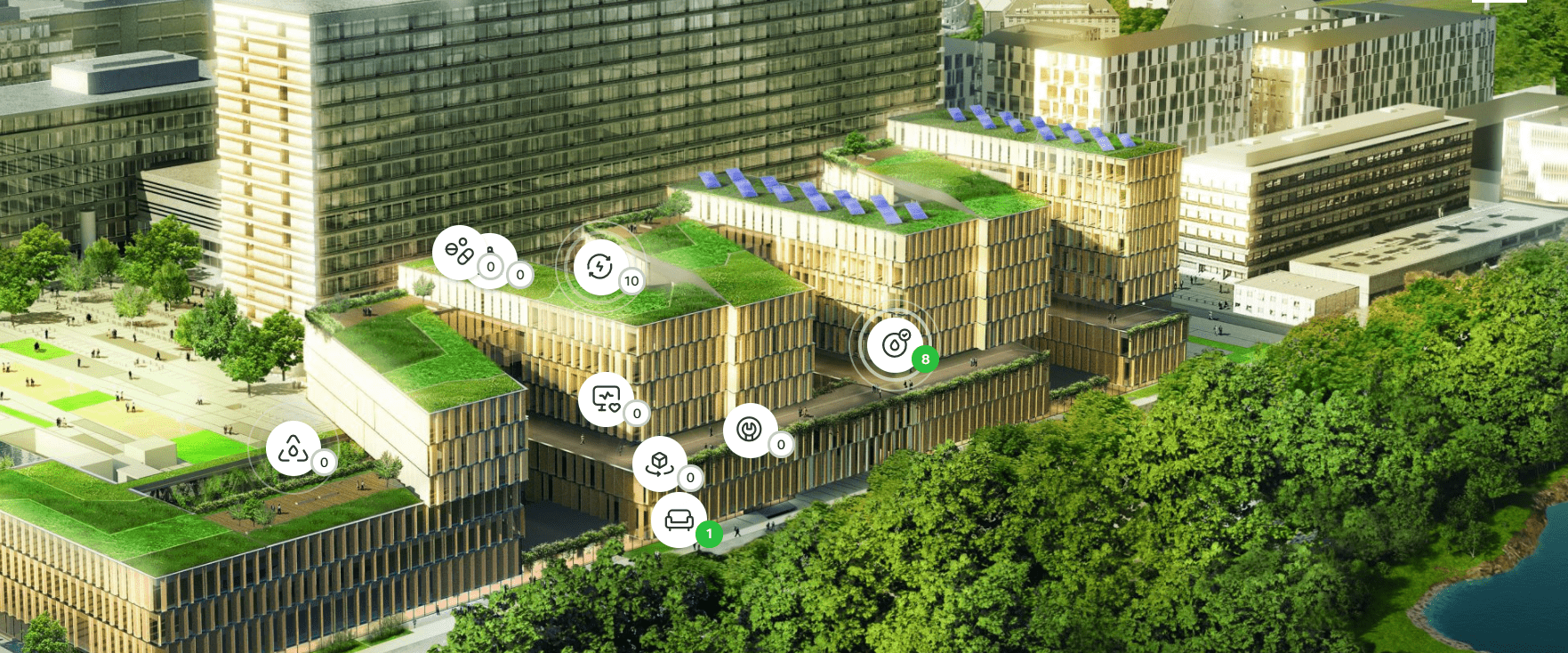 About Grønnköpingkið University Hospital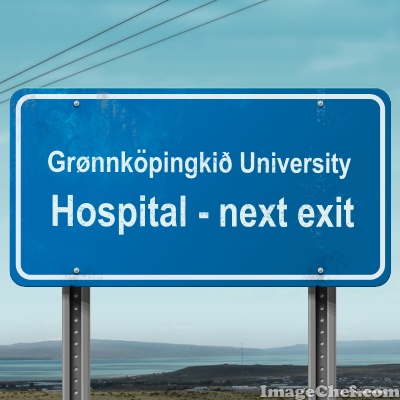 Grønnköpingkið is a digital fictional hospital created to showcase Nordic sustainable healthcare solutions. On the website http://worldsgreenesthospital.org we gather and describe different solutions and products that can increase the sustainability performance of hospitals and other healthcare facilities. The Nordic region is considered to be at the forefront when it comes to sustainable healthcare and we at NCSH regularly receive inquiries from international actors who are interested in knowing more about the solutions and technologies used in Nordic hospitals today.
Categories
Grønnköpingkið is a place to find inspiration and information on workable solutions that can increase the sustainability performance for hospitals and other healthcare facilities. There will be different categories that will appear as icons across the hospital. If you click on one of the icons, a list of different solutions will appear and you will be able to find information on their sustainability performance, locations where it is installed today, contact information to suppliers and more. If you are looking to target a specific area which can't be found in the section below, please contact us.
Energy Solutions
Waste Solutions
Pharma & Chemicals
Nordic hospitals are very energy efficient, you will see the solutions that make that possible.
– We already have some examples listed here
– From waste bins to circular waste streams, we can handle hospital waste.
- Pharmaceuticals are for patients, not the nature. The Nordics are working with that problem as well

Medtech & ICT

Water Solutions

Transportation and Logistics

– E-health, surveillance, reporting, statistics, digital solutions, AI – the future is here today.
– Clean water, we have it, how do we do it?
– How do we in the Nordics get staff, stuff and patients back and forward in the most sustainable way?
| Interior | Architecture & Construction | Maintenance |
| --- | --- | --- |
| World famous Nordic and sustainable design – also for hospitals. | – The best Nordic green design & construction with a focus on hospital buildings. | – How do we keep a green hospital green? |
Innovation Arena
– With solutions not quite yet on the market, but very promising for the future.
* The categories are preliminary and might change during the project.
Participate – submit a tender
If you and your organisation want to participate we will need the following information listed below. Please note that we at NCSH can turn down solutions that we dont think meet the sustainability standards we and Grønnköpingkið University Hospital are looking for. Members of NCSH will be prioritised.
Solution
Photo
Sustainability Impact/Savings
Installed
Where?
Contact Hospital/
Region
Contact
supplier

– Short descriptive headline.



– Max 500 kB
– Photo preferably from site/ installation

– 600-700 characters
–Link to more info if applicable

– Reference objects, where is it installed today?
– Link to more info if applicable

– Contact information to relevant staff members at the hospital.
– Link to hospital and more info.

– Logo company
– Contact information
– Link to more information.

Innovative solutions that are not yet on the market and relevant projects will be presented in another way.
Related projects
About Grønnköpingkið project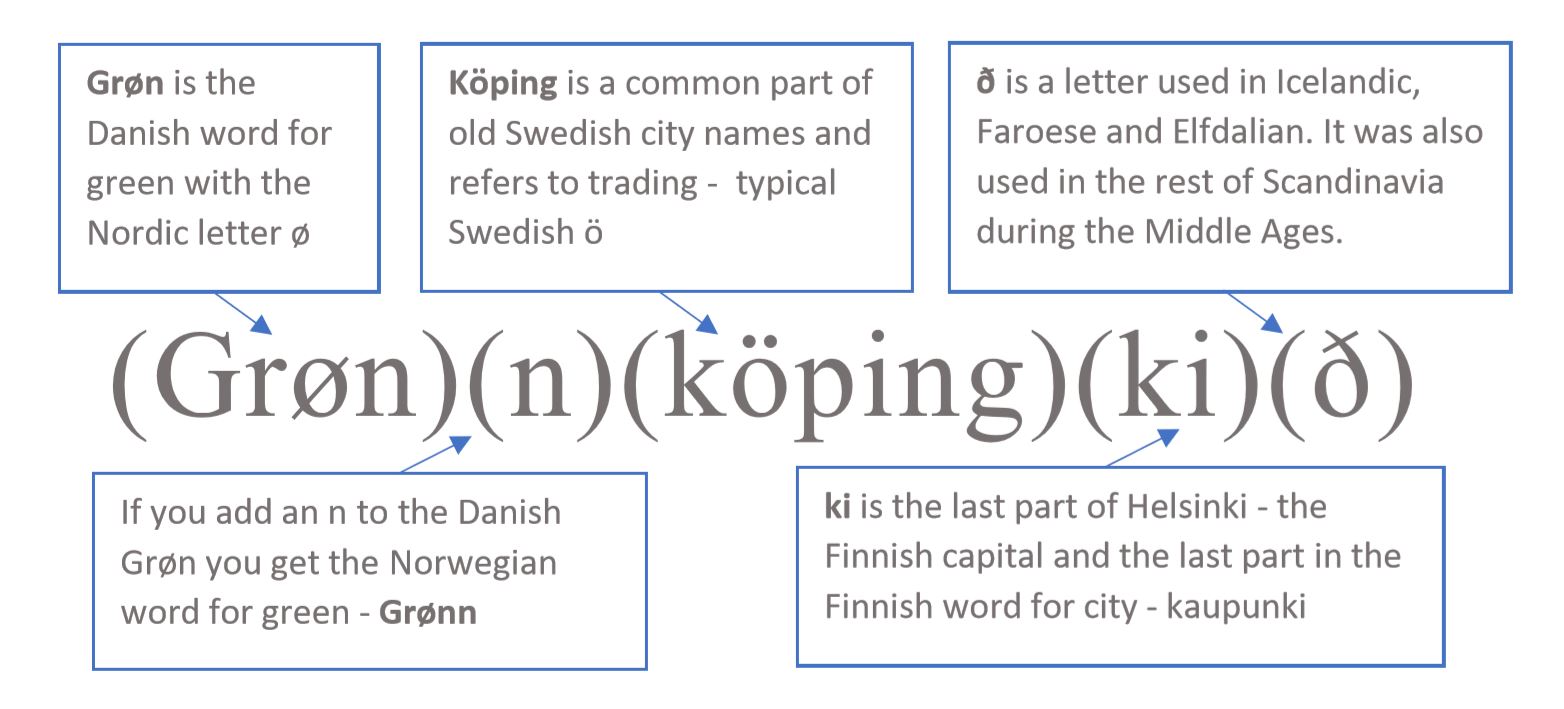 Grønnköpingkið is a fictive Nordic city that will build a new university hospital with the best the Nordics can offer within sustainability in healthcare. All solutions must be installed at a Nordic hospital, but we will also have an innovation pavilion with solutions not yet on the market. We will also have an international arena with non-Nordic solutions that simply are too good not to include.
The result will be a website where you can find solutions within various categories such as waste management, water treatment, MedTech with a sustainability edge, energy efficiency etc. Under each category 10-15 solutions will be presented and you will be able to find out where you can see it installed, what the sustainability impact is, supplier information, technical information, contact information to hospital staff, and more.
The project is funded by NCSH. If you want to participate or have a solution that should be in the model, please contact us.
Contact us:
For information on the Grønnköpingkið project and how to take part in it, feel free to contact us. NCSH office is located in Malmö, Sweden, but we have members and partners from the entire Nordic region and beyond.
Nordic Center for Sustainble Healthcare, c/o TEM
Södra Promenaden 51
211 38 Malmö
SWEDEN