CleanMed Europe 2018
Calendar:
Date:

2018-10-10 - 2018-10-12
Description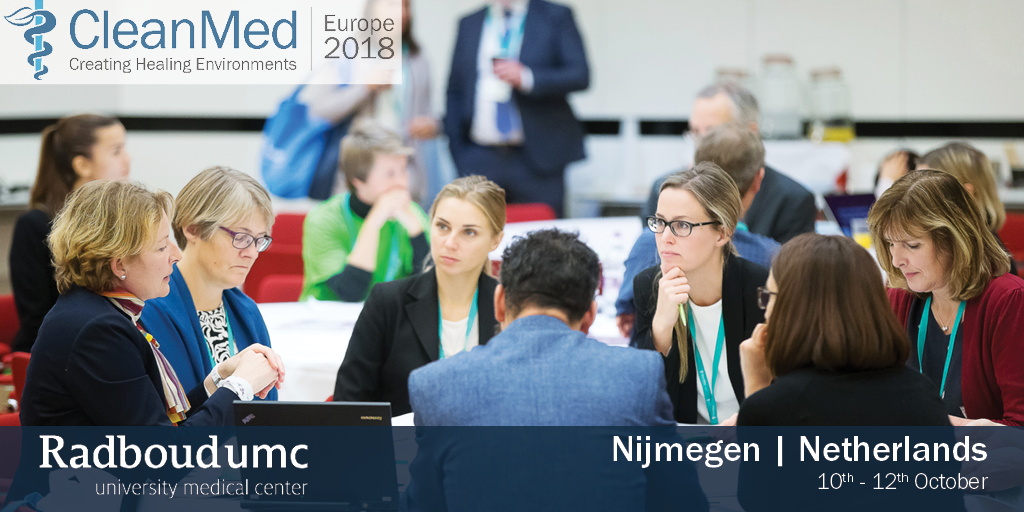 NCSH is happy to be the partner to CleanMed Europe 2018 which will be held in the European Green Capital Nijmegen, Netherlands 10 - 12 October 2018. The team behind NSCH co-hosted CleanMed in Malmö 2012 and we are looking forward to realizing another inspiring CleanMed Europe.
CleanMed Europe is Europe's leading conference on sustainable healthcare and the only place professionals come together from around Europe and the rest of the world to share problems and solutions, ideas and innovations around the topic of sustainability in healthcare.
The 2018 conference will be hosted by Radboud university medical center - whose activities help to improve healthcare and consequently the health of individuals and of society. Nijmegen is also the 2018 European Green Capital and CleanMed Europe will fit into an exciting programme of events and initiatives in the city throughout the year.
CleanMed Europe is the ideal setting for participants to:
- Share ideas with other leaders in sustainable healthcare
- Take away case studies from professionals transforming practice
- Learn about innovation from industry experts
- Develop designs for sustainable healthcare systems
- Discuss your challenges and work together on how to implement solutions
Programme and registration available now at www.cleanmedeurope.org