Last week, on February 11th, NCSH in collaboration with Nya Karolinska university hospital invited members of Nordic Center for Sustainable Healthcare to a study visit with focus on energy and climate smart solutions at Nya Karolinska in Solna, Stockholm.
The day started with lunch and a short introduction of NCSH and our work within sustainable healthcare. After that Gustav Eriksson, head of environment and safety at Karolinska, gave us an introduction to the hospital and their work. He gave us an overview of all the aspects you need to consider when developing the sustainablility work in a hospital and constant challenges you face. How can you increase circularity? How to make healthcare more accessible to everyone? Can the need for pharmaceuticals be reduced?
After that, we listen to some presentations from Coor, the facility management provider that is responsible for coordinating, developing and supplying workplace- real estate and logistics services at the hospital. We got to learn more about the technology and logistics systems, which in many cases are automated. The majority of all transports within the hospital are made with automatic trucks (AGV), but manual handling also occurs.
We also heard more about the hospital's energy consumption, ventilation and medical gases. We briefly went through the process of creating an energy model that helps calculate how much energy the hospital needs to function. The energy at Nya Karolinska largely comes from a borehole warehouse located in the hospital area. In the borehole layer, heat energy can be stored from summer to winter and cooling energy from winter to summer. Electric heat pumps allow energy to be used to heat and cool the hospital. Complement and redundancy are also available in district heating and district cooling.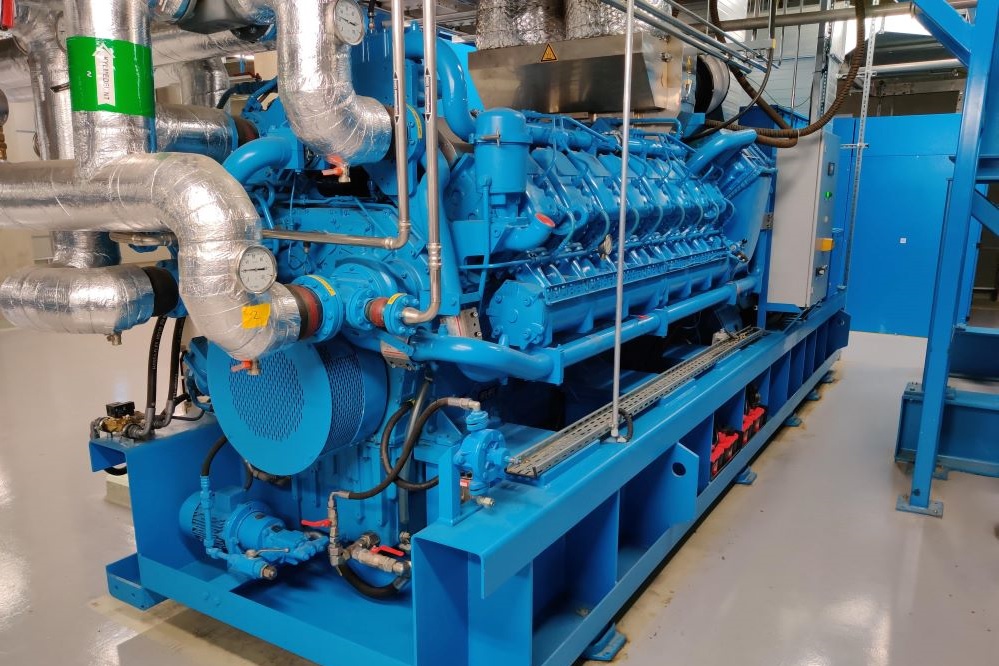 After this interesting review of the hospital, we had a guided tour where we got the chance to have a look at the heat pump systems, see the energy control room, meet the automated trucks that drive around in the hospital culverts to pick up and leave laundry, food carts and much more.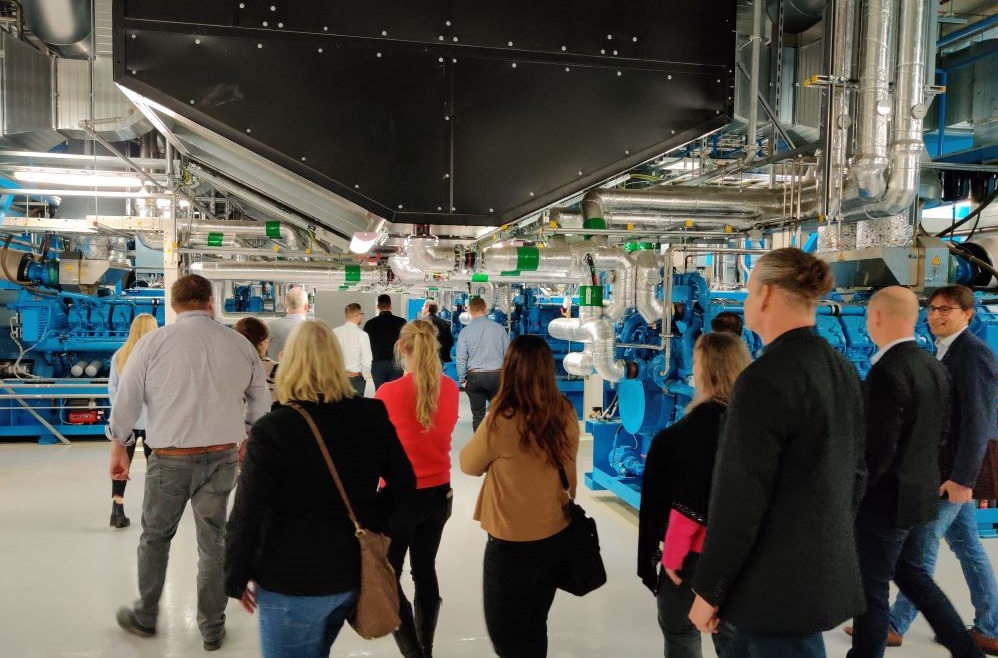 We say thank you to Karolinska and Coor for taking the time to tell us about their work and show us around, and also thank you to all the members who participated in the study visit!
Are you intreseted in participating in our next study visit or maybe some of our other events? Keep an eye on our calendar >>