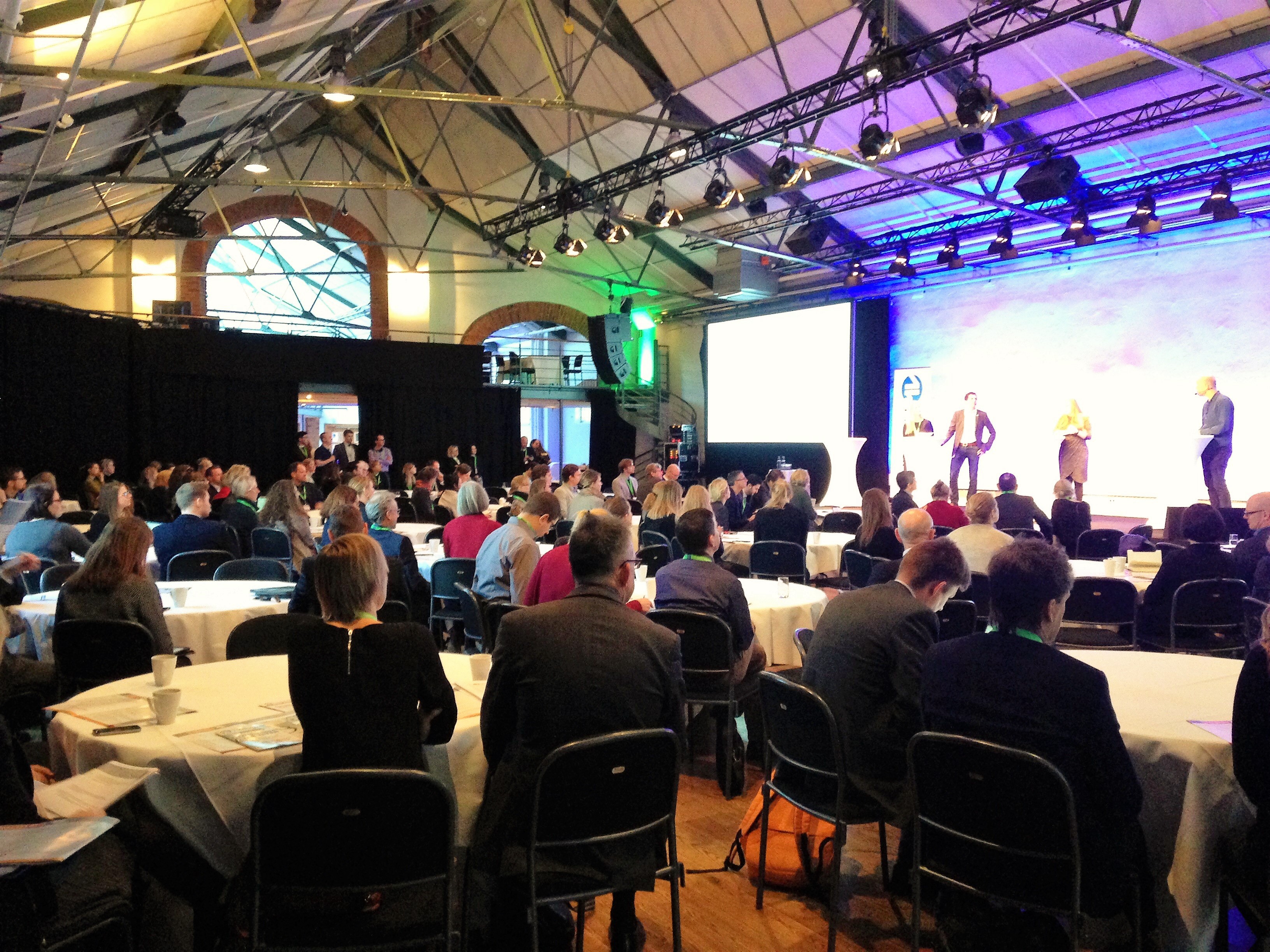 We had a fantastic day at the first Nordic Conference on Sustainable Healthcare at Münchenbryggeriet in Stockholm last week!
In collaboration with Aktuell Hållbarhet, Dagens Medicin and Bonnier Sustainability Media, Nordic Center for Sustainable Healthcare organized a one day conference with speakers from all over Europe to focus on the latest developments in areas such as: sustainability priorities at major Nordic hospitals, state of the art Nordic projects, as well as new and innovative solutions on the market in everything from energy efficiency to pharmaceuticals.
You find the final programme and speakers here >>
You can find the speakers presentations here >>

During the day we got the chance to listen to many interesting presentations and discussion both on the main stage and during the break-out sessions. For the first time we also got to hand out awards to three outstanding actors for their work in making the healthcare more sustainable. We would like to especially congratulate the NCSH-members Paxxo for winning Sustainable Healthcare company of the year and Landspítali for winning Sustainable Healthcare Organizer of the year!
You can read an article about the winners here >>
We are very happy for the interest we received and the opportunity to meet and discuss with so many interesting people and organisations. We are already looking forward to the conference next year!

A special thanks to all of our partners: