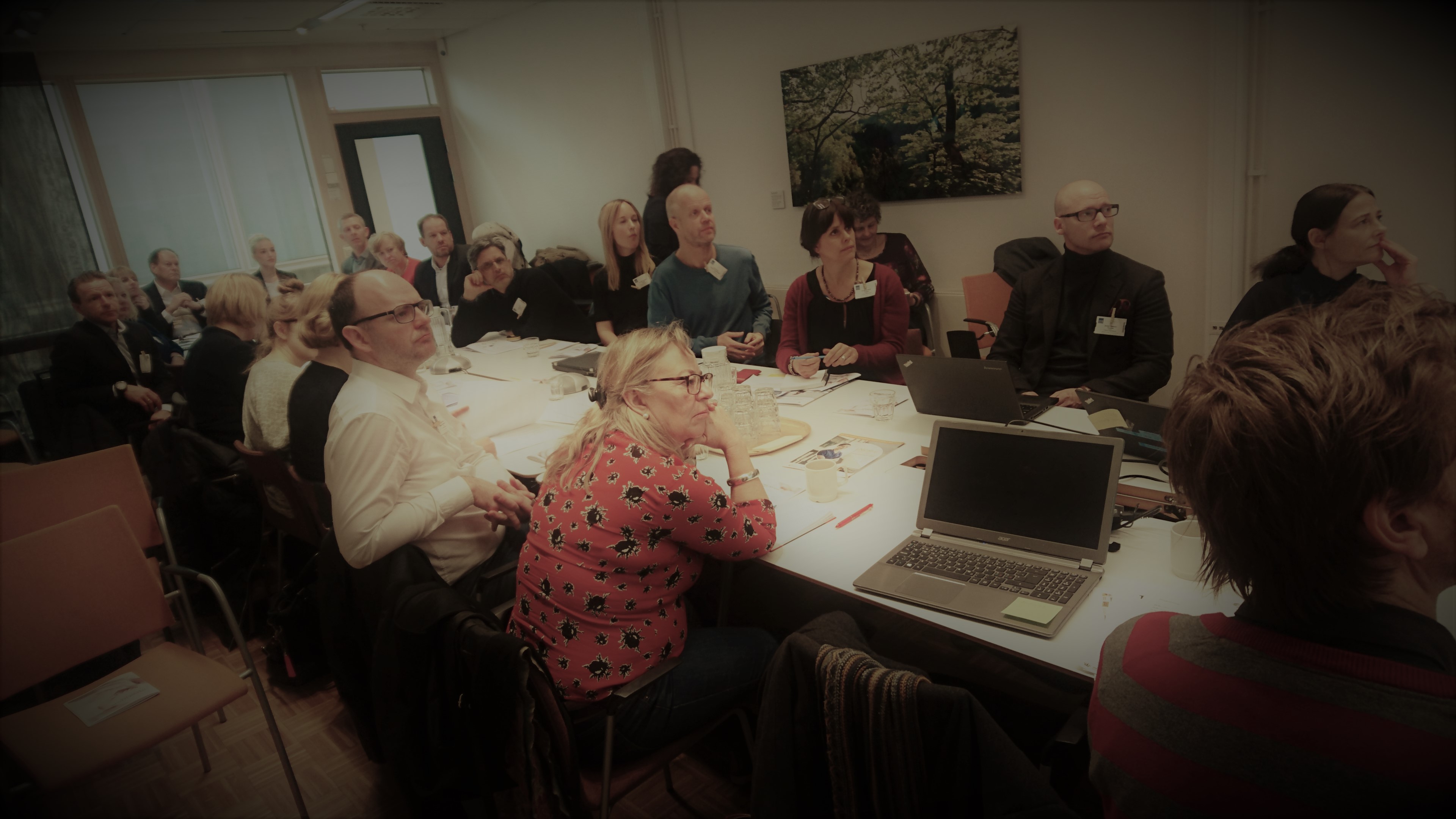 February 16 the first meeting was held for the new Nordic Sustainable Healthcare network at Swedish EPA in Stockholm. Over 30 people participated and we had participants form Norway, Sweden, Denmark, Iceland, Finland, Åland and Faroe Island, so it was truly a Nordic meeting. The network will be a part of Nordic Center for Sustainable Healthcare and both suppliers and procurers can be members. During the afternoon, a workshop was held and the group discussed on how the network should function and be financed. The interest was very high and the participants had many ideas on areas to focus on during future meetings and workshops. We also had presentations from three members in NCSH, Schneider Electrics, Green Furniture and Iceland University Hospital.

The network follows a previous project funded by Nordic Council of Ministers and the Danish EPA focusing on developing a Nordic Guideline for sustainable textile procurement in healthcare. The guideline will be presented within a few weeks and the result was presented in the morning by David Watson PlanMiljø together with presentations from Marcin Kautsch who presented a work on procurment in Poland and The Nordic Ecolabelwho presented their work.

If you want to participate in the network, need access to the minutes from the meeting, or has ideas on how we should organize it, future themes etc, feel free to contact us at Nordic Center for Sustainable Healthcare.
You can download some of the presentations here:
Daniel Eriksson - Nordic Center for Sustainable Healthcare
David Watson - PlanMiljø
Marcin Kautsch - LCB-Healthcare
Anna Norberg, Ulf Eriksson & Caroline Carlsson - Nordic Ecolabel
Hulda Steingrímsdóttir - The National University Hospital of Iceland
Johan Berhin - Green Furniture Concept
Irina Lindquist - Schneider Electric
The programme of the day was as follows:

10.00 Opening – Birgitte Kjær Danish EPA
10.10 Marcin Kautsch, European Health Management Association – Environmental and cost gains by using functional criteria in the procurement of hospital staff uniforms.
10.35 Nordic Ecolabel Sweden – Anna Norberg, Ulf Eriksson, Caroline Carlsson – Eco labelled products including textiles in Healthcare.
11.10 Presentation of the final draft and a group discussion around the final guide including dissemination/afterlife. David Watson and Rikke Fischer-Bogason -PlanMiljø
12.15 Lunch
13.00 Presentation of NCSH and the network for procurement – a Nordic procurer network as a sub cluster to NCSH – Daniel Eriksson TEM/NCSH
13.15 Presentations from members in NCSH and their views on sustainable healthcare procurement:
Green Furniture – Johan Berhin – Founder / CEO
The National University Hospital of Iceland – Hulda Steingrímsdóttir - Environmental Manager
Schneider Electrics - Irina Lindquist - Healthcare Segment Manager
14.00 Discussion in groups: How can we make a strong Nordic network on procurement in healthcare?
– how to organize the network
– financing models
– next meeting
– how do participants want the network to function
– themes for 2017 and 2018 – prioritizing process
15.00 End