NCSH is growin rapidly and we are proud to present 2 new members in, MedClair and Centre for Sustainable healthcare in Oxford.

MEDCLAIR is a supplier of equipment for handling and disposal of nitrous oxide in the health care sector in order to create sustainable health care service for hospital care and clinics with full control system of the entire handling of nitrous oxide. We constantly focus on developing our own patented technology, which in the current situation is the most efficient and energy-saving technologies available on the market. We have long experience in process gas cleaning, gas measurement, ventilation and control. Our specialty is catalytic gas cleaning. Around this, we have developed a stable and energy efficient processs. MEDCLAIR offers complete solutions, with the entire chain of nitrous oxide treatment, from the design of new facilities, manufacture, installation to the service of the machines, new and old.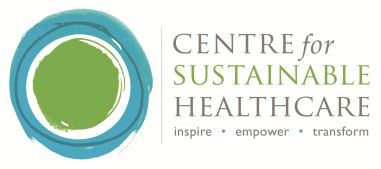 The Centre for Sustainable Healthcare is well known for its work on sustainable healthcare in research and practice. We provide strategic input and consultancy to national and local programmes, mostly in the UK and have many ideas for international projects. We love to collaborate! Our Sustainable Specialties Programme is designed to mainstream sustainability within clinical areas so that it is integral to the planning of health systems and the practice of healthcare professionals. This is supported by our work in medical education and in carbon modelling of clinical care. Our greenspace projects, especially our NHS Forest, assist organisations to improve their natural environment and reconnect their staff, patients and the wider community with their local greenspace to benefit their health.