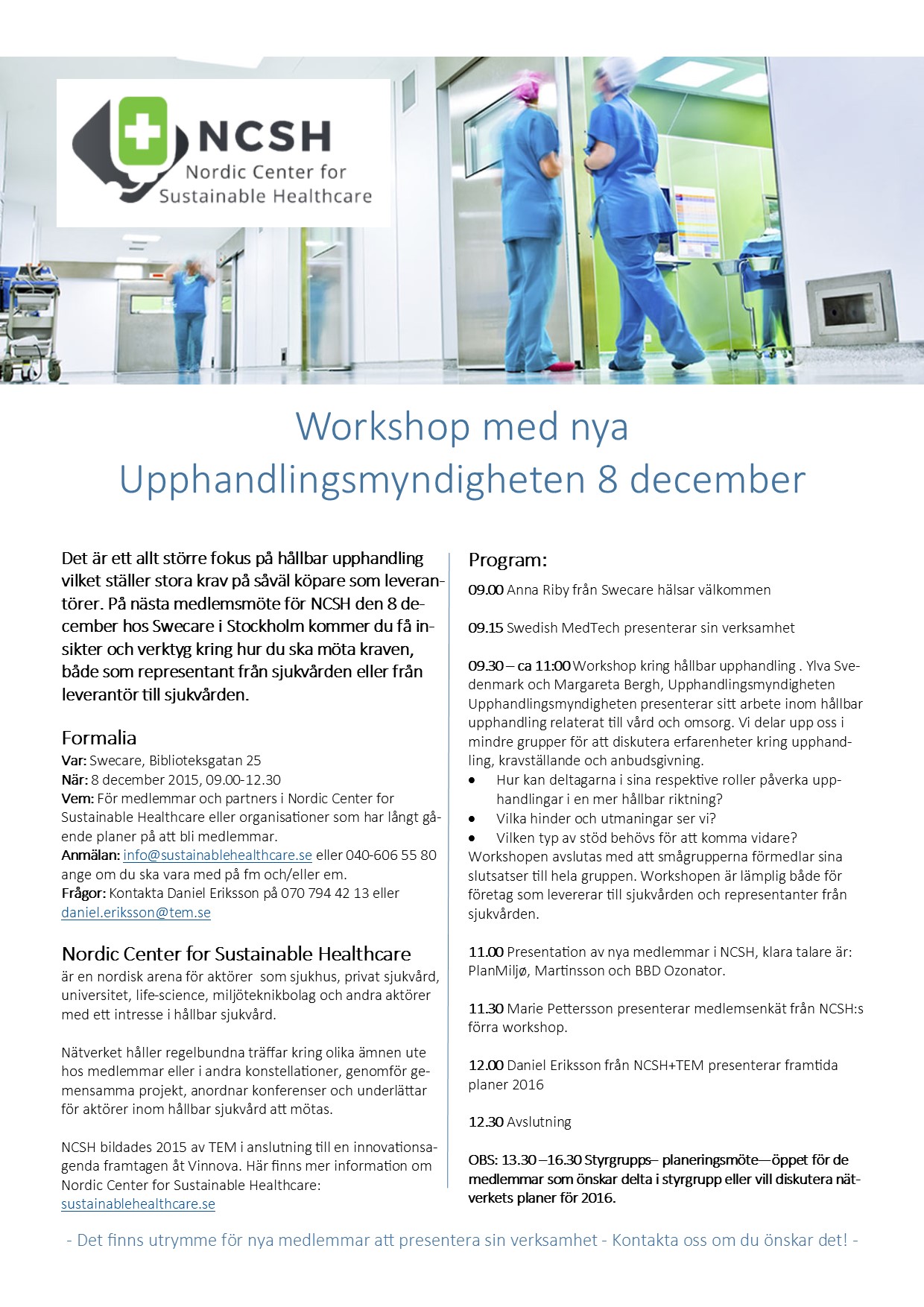 Members of the NCSH can attend a workshop with focus on sustainable procurement in the healthcare sector. This will be held on the 8th of December at Swecare in Stockholm. During the workshop the Swedish National Agency for Public Procurement, Upphandlingsmyndigheten, will be one the speakers. Additionally, three new member organizations are confirmed speakers: PlanMiljø, Martinsson and BBD Ozonator. Moreover new members in the NCSH will get a chance to introduce themselves.
At the end of the day you will have a better understanding of sustainable procurement in the healthcare. The workshop will give the participants insights and tools to work with the demands placed on them by the healthcare sector. Please note that the meeting will be held in Swedish.
See the invitation for more information on topics, speakers etc.
WHEN: 8 December 2015
WHERE: Swecare, Biblioteksgatan 25, Stockholm
INVITATION/PROGRAM: download as PDF >>
SIGN UP: