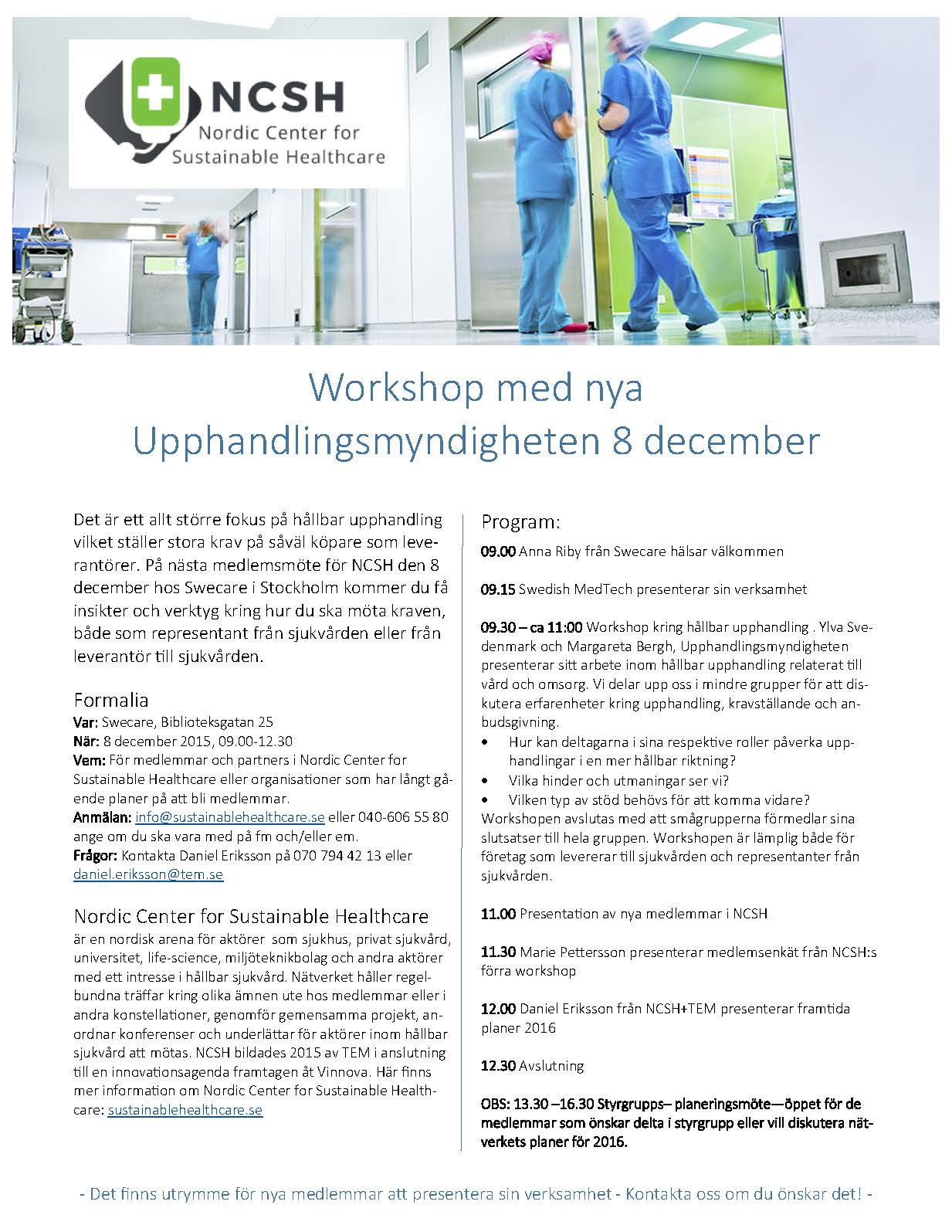 In December the NCSH member workshop will take place at Swecare in Stockholm. Focus will be on sustainable procurement in the healthcare sector and at the end of the day you will have new insights and new tools to better meet the demands of sustainable procurement. This will be a chance for companies to better understand the demands placed on them by the health care sector. It will also be a chance for new members to introduce themselves and their organizations. Please note that the meeting will be held in Swedish.
Some of the questions which will be discussed:
- How can you, in your position influence the procurements to be more sustainable?
- What challenges and obstacles do we face?
- What kind of support will be needed to move forward?
WHEN: 8 December 2015
WHERE: Swecare, Biblioteksgatan 25, Stockholm
INVITATION/PROGRAM: download as PDF >>
SIGN UP:
In the afternoon, 13.30-16.30, we will continue with a steering committee meeting for those members who want to be a part of the committee, or simply are willing to join in and discuss NCSH activities for 2016. See invitation for more details.