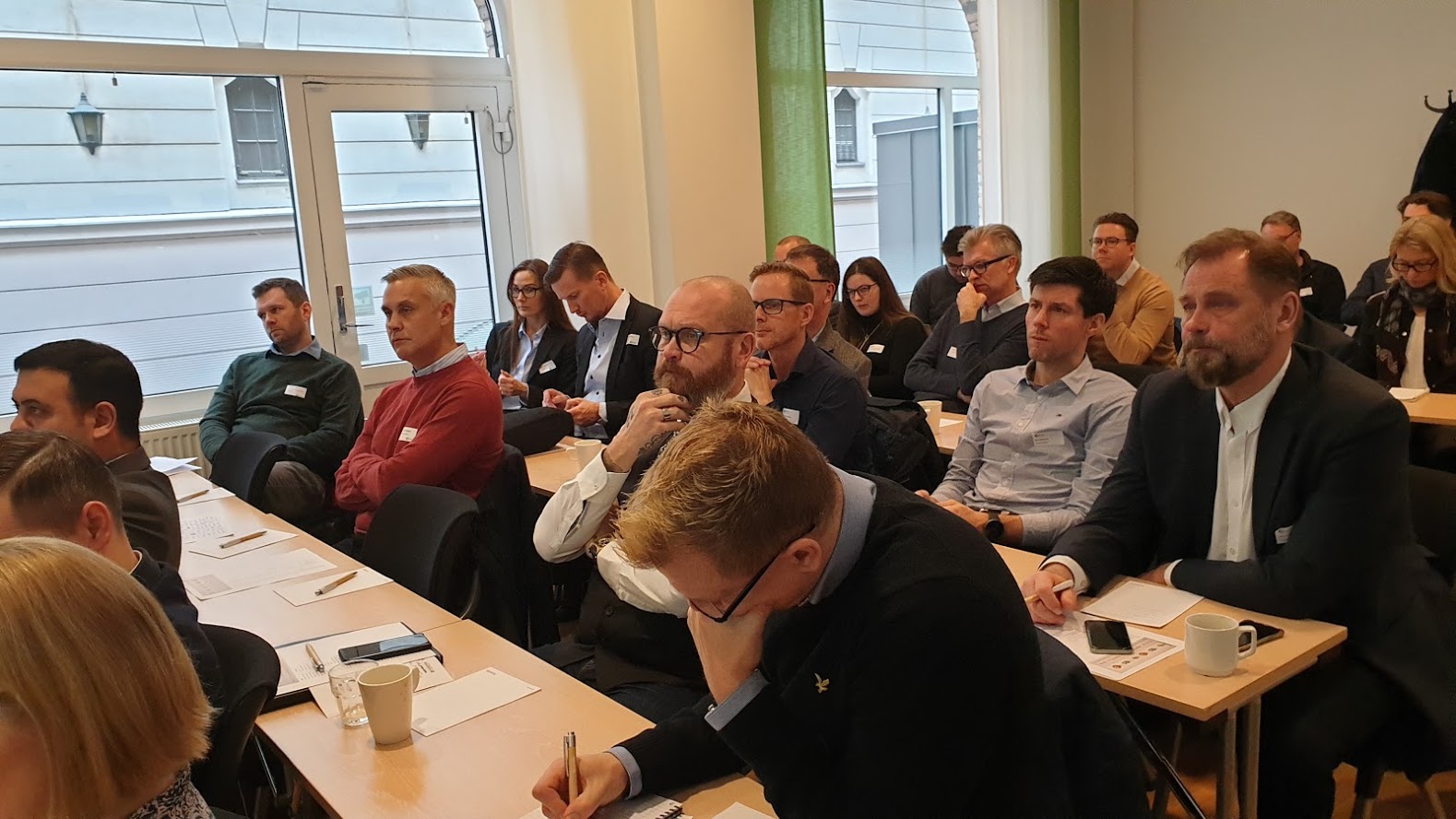 On March 21, the Nordic Center for Sustainable Healthcare hosted the official kick-off meeting of the project "Platform for internationalization: energy and climate smart healthcare" and gathered together around 40 members and other stakeholders to discuss and showcase the best nordic practices in energy efficiency and climatesmart healthcare.

Daniel Eriksson, founder of NCSH, introduced the concept of sustainable healthcare and the work of NCSH. "The main goal of the project is to lower the energy consumption and CO2 emissions from healthcare, spread smart technologies and practices and in the long run boost Swedish export. The project also aims to strengthen the Swedish market for new solutions and deliver surveys and reports to strengthen the area" – said Johannes Brundin, project manager and co-founder of NCSH.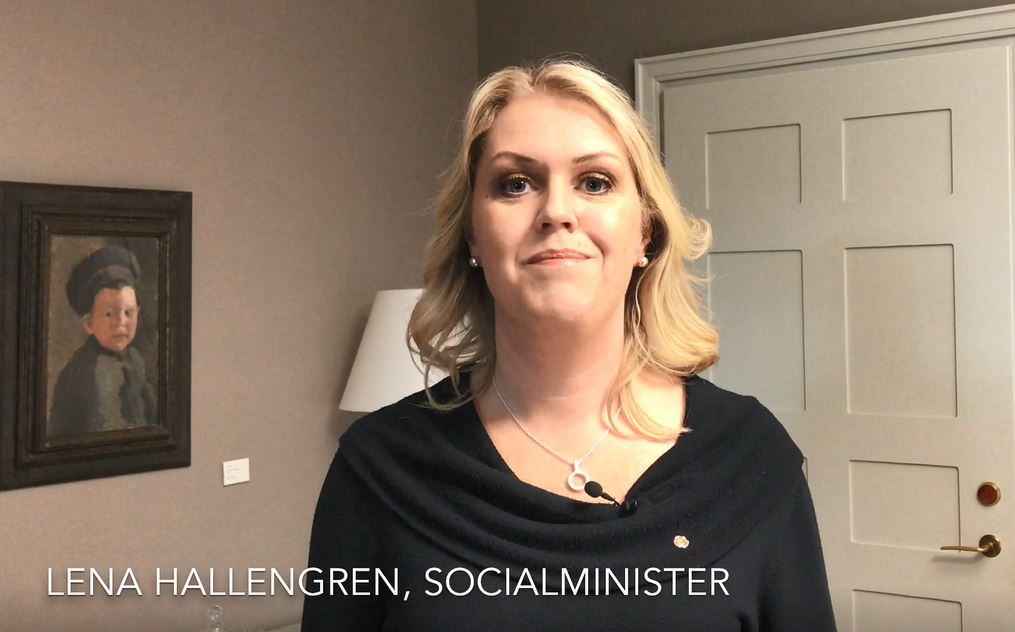 Lena Hallengren, Social Minister, welcomed participants and wished fruitful kick off meeting through a video greeting.

The kick-off meeting was intensive, packed with many various presentetions from HCSH members. Ulf Malmquist, Swedish Energy Agency, presented the brief overview of the current activities supported by the Swedish Energy Agency as well as the funding opportunities and emphasized the target to reach an increased global market share for Swedish innovative companies in the energy field. Anna Vesterberg, Regionfastigheter – Region Skåne, and Hans Johansson, University Hospital of Umeå, shared their experience of development and introducing energy efficiency principles in the Swedish hospitals. While talking about healthcare sustainability trends from Denmark, Sam Kondo Steffensen, DTU Executive School of Business, mentioned the shift to the new way of thinking about the hospitals, where both sick and healthy people go. Ulf Olofsson, Region Vasterbotten Real Estate, highlighted the obvious need for innovations and invited participants
to consider the hospitals as a potential testbed for solution development. Andreas Bäckäng, Enrad, and Jens Termén, ClimateMachines™ Refrigerant Free Cooling for Hospitals, introduced innovative solutions for cooling and heating the hospitals. Magnus Clarin, OCO Nordic, presented the innovative solution of OCO metoden, that allows to save energy and increase the quality of cleaning by using dry ice. Johan Möller, Siemens, introduced their model of a Smart Hospital, which is able to reduce costs without compromising quality of service. Will Clark, Healthcare Without Harm Europe, shared their experience of work with climate-smart healthcare soultions in Europe. Jesper Wirén, Enjay, demonstrated the solution, which supports energy recovery in large scale kitchens to save expenses and well as minimize the negative climate impact. Mutaz Yasin, Schneider Electric, presented EcoStructure, which is an integrated efficiency solutions, combining energy, automation and software and has a potential to be widely used in the healthcare facilities.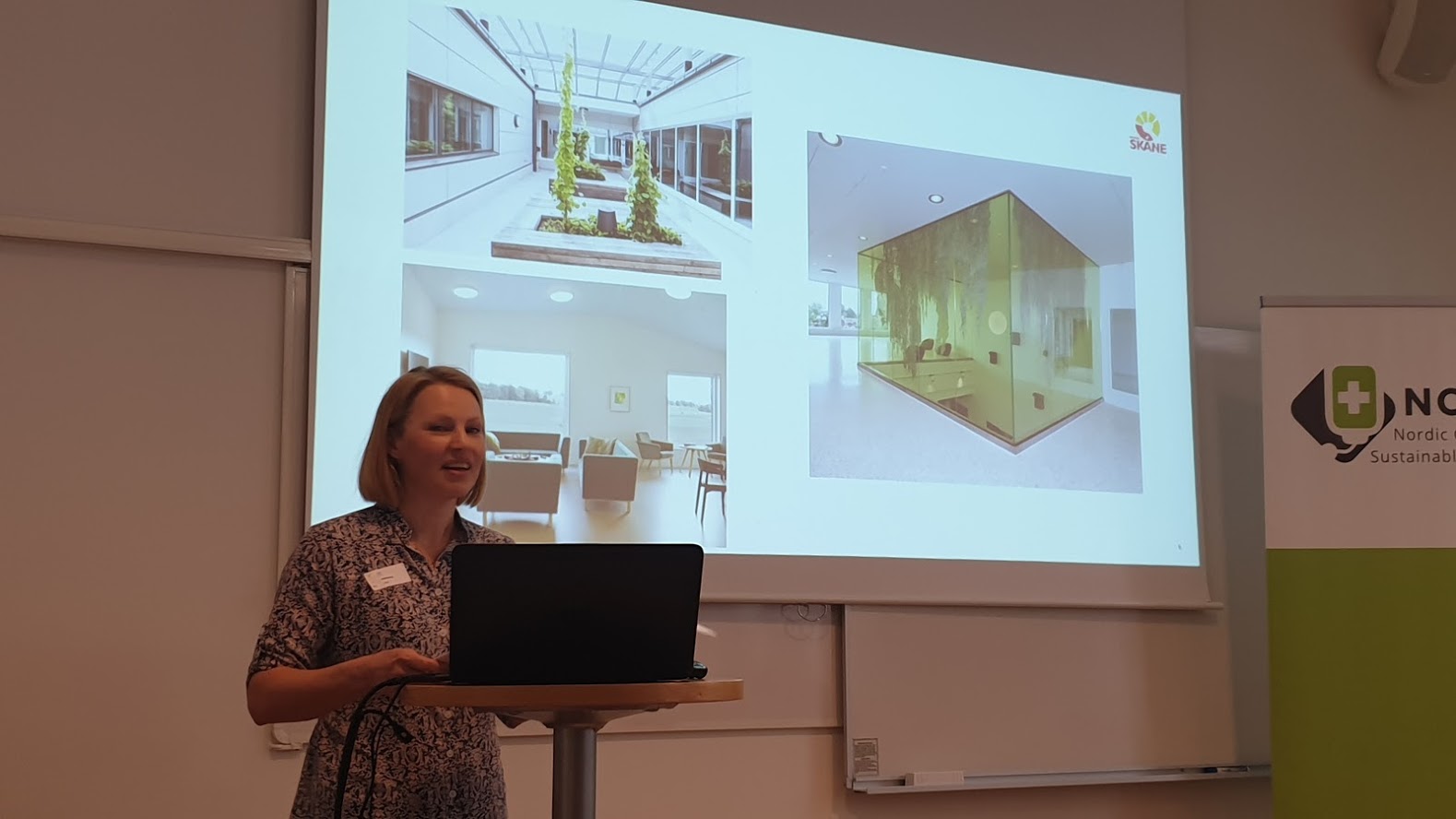 As a wrap-up, participants agreed on future directions and possible ways of colaboration to allow the newly established platform boost innovations and export of Swedish technology, best practice and know-hows to other countries.

NCSH is grateful to all who had an opportunity to participate in the kick-off meeting and look forward to welcoming you on our next events!
/Kateryna Denysova