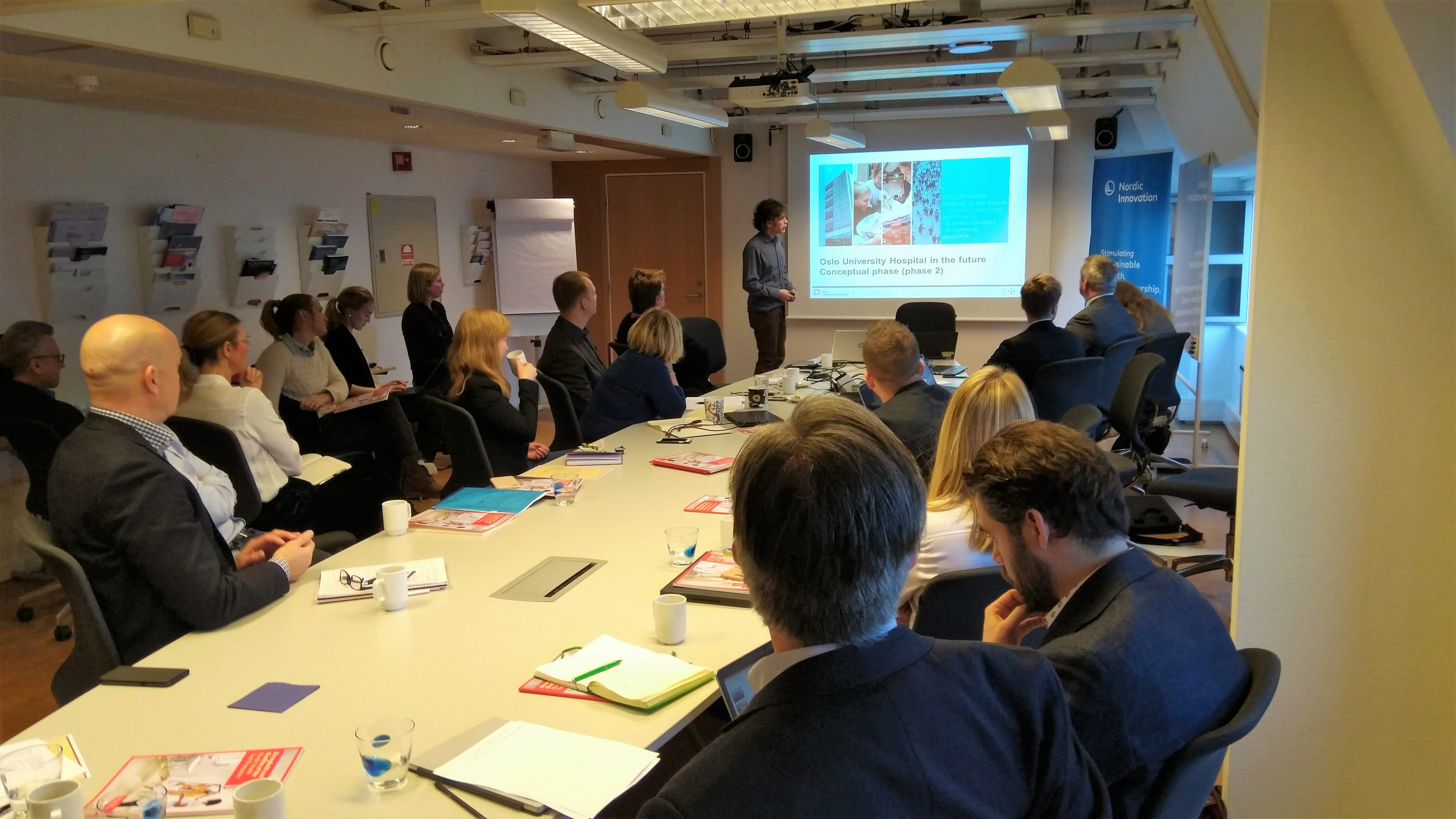 Tore Havellen, Oslo University Hospital
This week Nordic Center for Sustainable Healthcare organized a workshop on sustainable healthcare in Oslo, Norway.
The workshop was part of our project on creating a white paper on sustainable healthcare. The white paper will encompass several areas which are key in making the Nordic countries world leaders in sustainable healthcare. Such areas include environmental management, innovation, culture and much more. During the event the participants had the opportunity to listen to several experts in the field, mingle with other relevant stakeholders and discuss the challenges and opportunities creating a Nordic sustainable healthcare.

The following actors gave presentations during the workshop:
- Creating a more sustainable healthcare – Linn Grundtman at Nordic Center for Sustainable Healthcare
- Nordic Collaboration - Arvid Løken, Senior Innovation Advisor at Nordic Innovation
- Creating a Nordic White paper - Linnea Turnstedt at Nordic Center for Sustainable Healthcare
- Thoughts from procurers - Tore Havellen, Senior Advisor at Oslo University Hospital
- Green infrastructure and climate adaptation at hospitals - David Brasfield, Miljøleder at Sunnaas sykehus
- Sustainable Healthcare in Norway; challenges and opportunities - Kathrine Myhre, CEO at Norway Healthtech
- Norwegian companies & sustainable innovation - Hans Eirik Melandsø, Programme Manager at health and wellbeing at Innovasjon Norge
- Sustainable solutions - presentations from suppliers: Schneider Electric, Bauer Watertechnology, Paxxo, Energy Machines and Glamox
This project is funded by Nordic Innovation.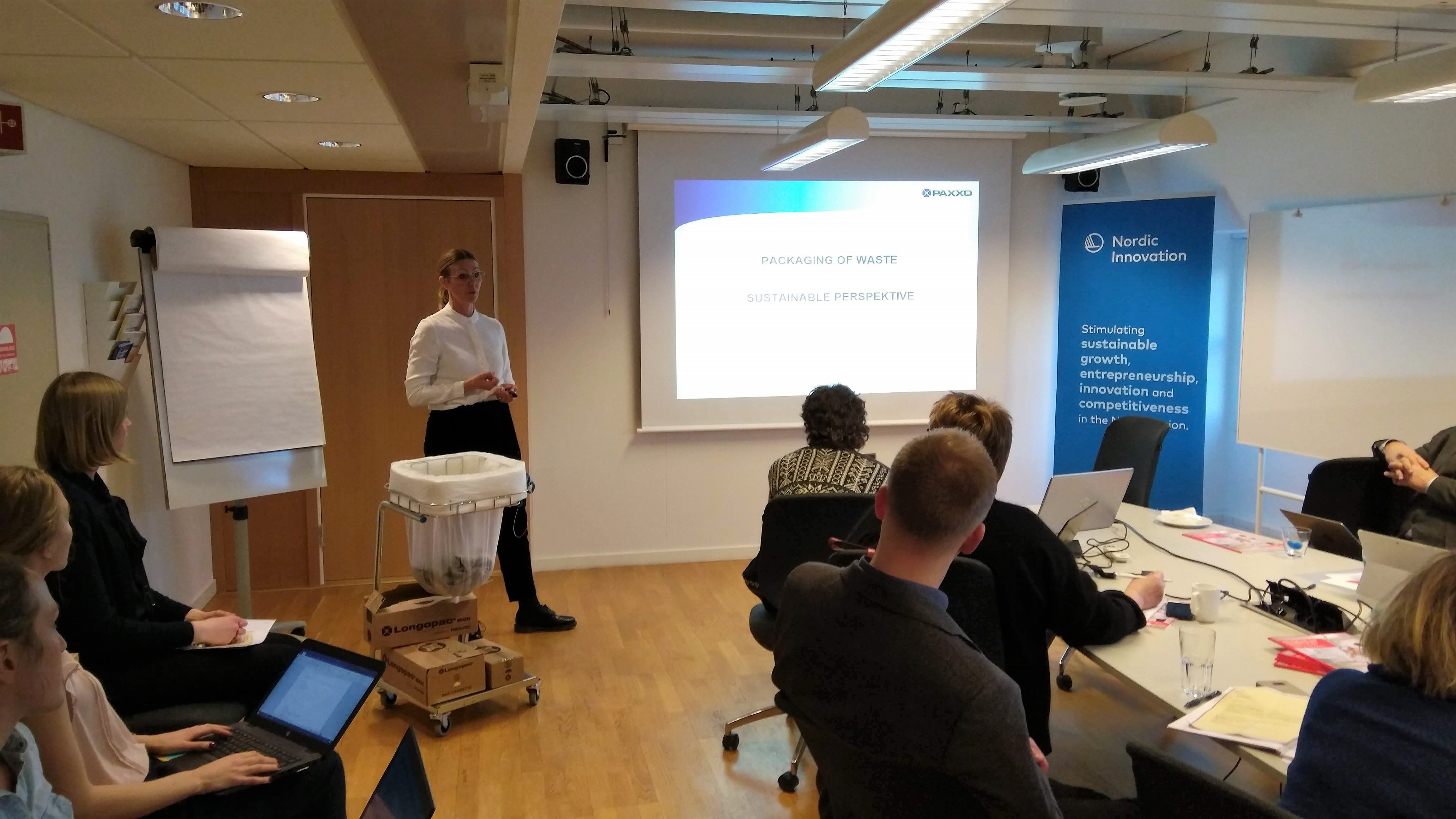 Ida Virtala, Paxxo
After the workshop, the participants were all invited to join us at the Swedish Ambassadors Residence in Oslo where we concluded the day with a mingle. After the Swedish ambassador, Krister Bringéus, greeted us, Johannes Brundin from NCSH were able to officially launch another project that we are running on behalf of the Swedish Energy Agency.