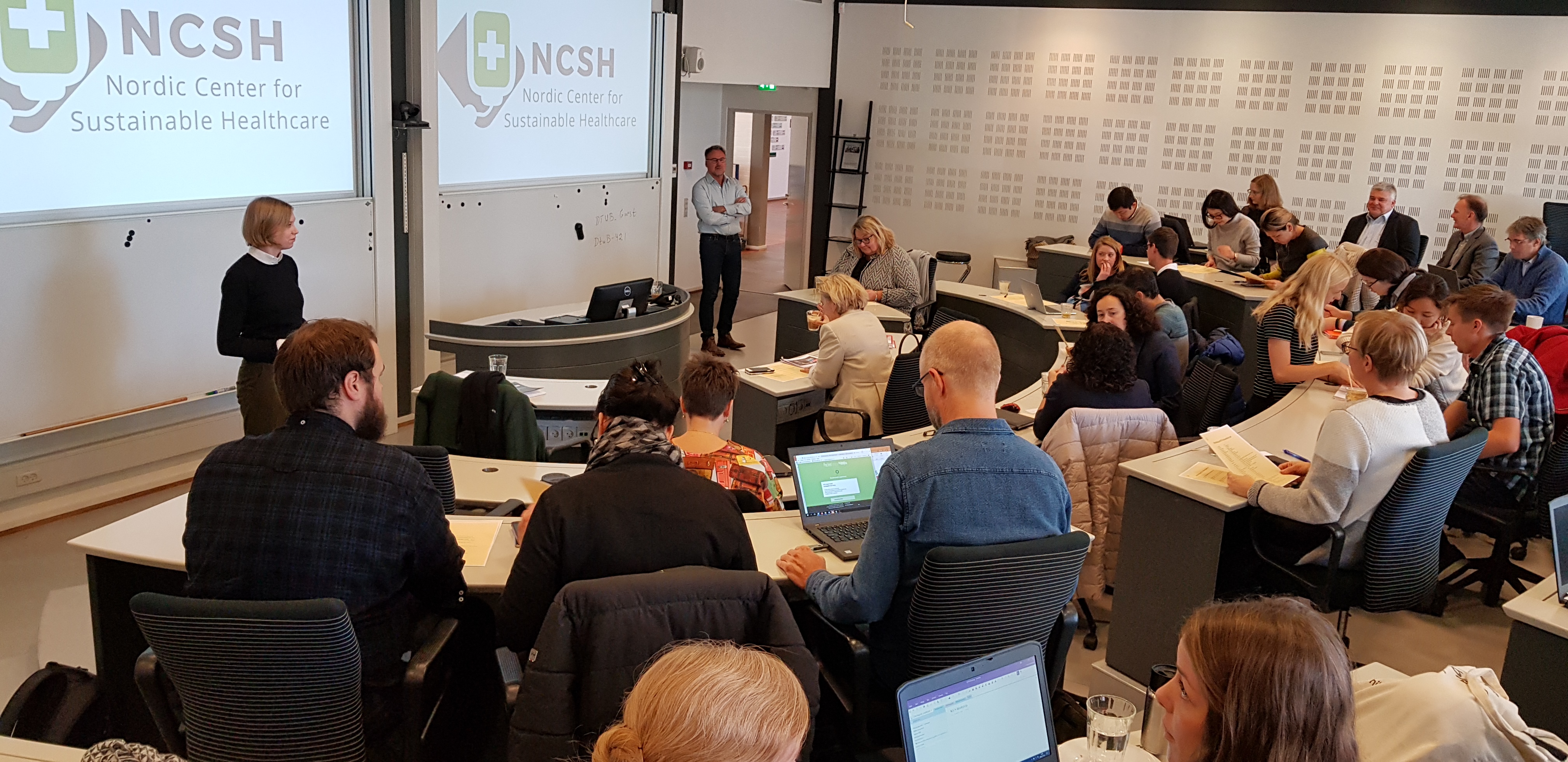 Yesterday, on november 1st, Nordic Center for Sustainable Healthcare organised a workshop in Copenhagen in collaboration with DTU – Technical University of Denmark.
NCSH is currently writing a Nordic White paper on sustainable healthcare with funding from Nordic Innovation, and as a part of that, the workshop was held to gather information and best practice from different stakeholders.
During the day we got to listen to speakers from DTU Business, NSCH, Nordic Innovation, Daintel, Capital Region of Denmark, Ecophon, Dansk Plejeteknik, Saint Gobain Nordic, Schneider Electric and Randers Region Hospital, who all gave us different and interesting perspectives on how actors within the healthcare sector can work with sustainability. The day ended with a workshop where the participants discussed the issues and opportunities for sustainability in healthcare. The workshop resulted in many interesting thoughts and ideas on how the work can be developed and improved.
We would like to send a big thank you to DTU for having us, and also thank all the speakers and participants of the workshop!