T
he Nordic Conference on Sustainable Healthcare 2018 – Nordic insights for greener healthcare
Welcome to The Nordic Conference on Sustainable Healthcare – the annual Nordic meeting place for everyone who wants to make a difference. The conference will reunite stakeholders of the healthcare sector for a discussion around challenges that follow the increased requirements to organisations' environmental impacts and sustainability performance – and solutions to these challenges.
This time, we will discuss how suppliers with sustainable solutions reach their markets. We will present a unique survey that shows what expectations suppliers have from their customers – big healthcare institutions. In the survey, representatives from these institutions provided feedback to suppliers' questions and discussed different angles of healthcare procurement.
Extract from the agenda:
Study of interaction between hospitals and suppliers of sustainable products
Tools for sustainable construction and maintenance of healthcare buildings
International knowledge from sustainable health and care systems
How can procurement improve organisations' sustainability
Antibiotic resistance – modern day's major healthcare challenge
The Nordic Conference on Sustainable Healthcare 2018 will look beyond the Nordics. We have invited speakers from the USA, Israel, the UK and other parts of the world. This way our participants will get a unique opportunity to broaden their network, reach new markets and get new insights in what is needed to boost environmental and sustainability efforts in the Nordic healthcare sector.
The conference and the exhibition is a meeting place for companies with sustainable solutions from a wide range of sectors – CleanTech, MedTech, Life Science etc. These companies provide services and products that address negative impacts from healthcare, both environmental and social. Moreover, we have invited companies from construction, architecture, logistics, digitalisation and many other sectors and branches that have significant influence on healthcare's overall sustainability performance.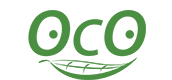 For more information on the conference visit the website >>
The conference is in English, and there are seminars in Swedish among the parallel sessions.