NCSH is hosting a session at Almedalen on the 4th of July on the theme "How do we make the healthcare sector more sustainable and create business opportunities at the same time?"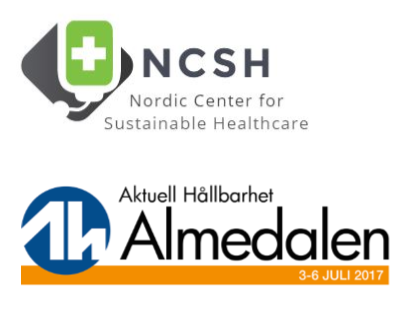 The panel debate is a cooperation with Bonnier Sustainability Media and will be held on the 4th of July at Aktuellt Hållbarhets Hållbarhetsarena in Fornsalen. Note that the event will be in swedish. Read more about the event here >>
If you are in Visby - stop by and discuss sustainable healthcare with the experts!