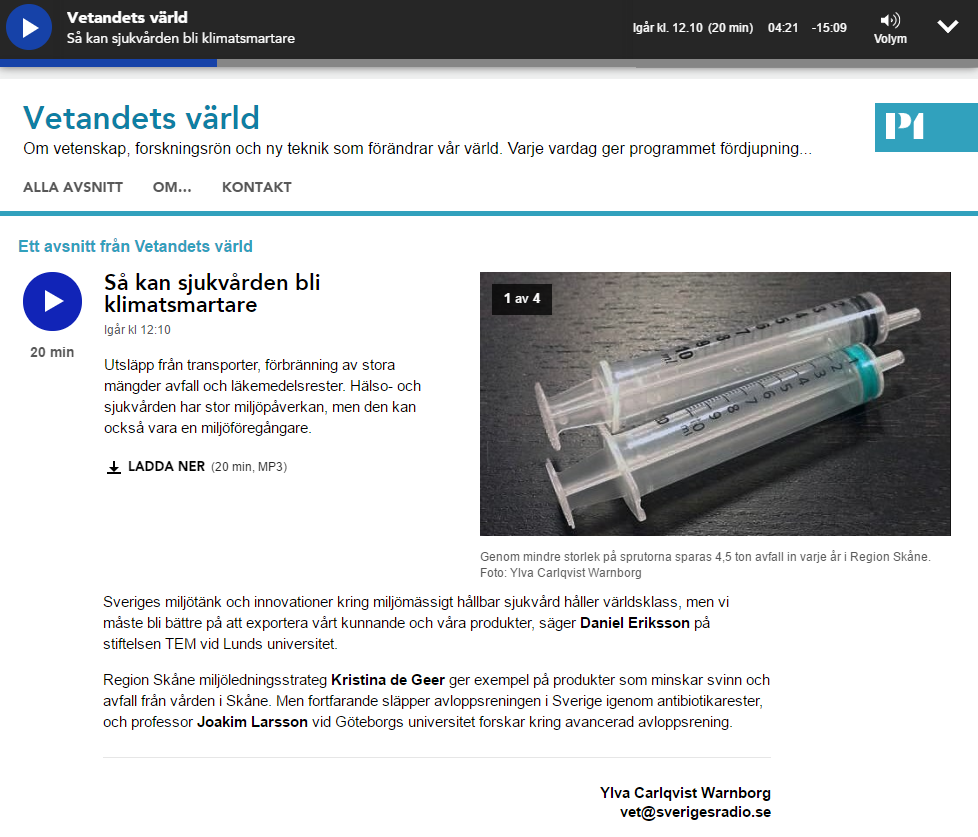 Last week, the NCSH was visited by the Swedish Science Radio (Vetenskapsradion) as they were developing a show with focus on sustainability in healthcare. Daniel Eriksson, founder of NCSH, was interviewed by Ylva Carlqvist Warnborg on the topic "How to make the healthcare more environmental friendly".
The healthcare is an important actor regarding the sustainability aspects. Partly because the hospitals have a large environmental impact but also because they can function as an inspiration for the rest of society. The healthcare has the opportunity to be a forerunner and a testbed for new innovations, says Daniel Eriksson.
We also invited Kristina de Geer, Environmental coordinator at Region Skåne, to talk about the power of procurement and how it can effect the healthcares waste. She discussed, among other, their part in an innovation procurement on sustainable aprons for the hospital staff.