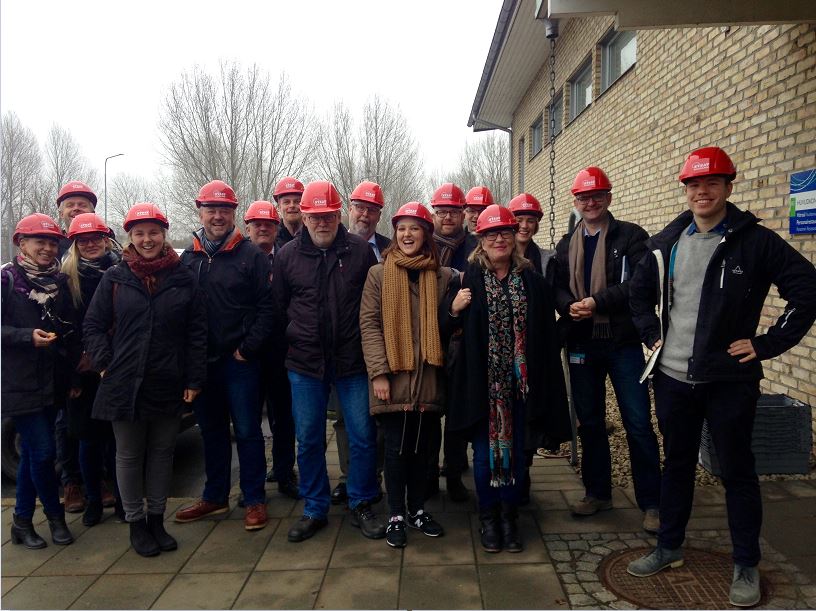 On January 30th, we welcomed 15 environmental managers/coordinators from Region Copenhagen to Malmö and NCSH for a study visit. The aim of the day for Region Copenhagen was to get input and inspiration in the area of healthcare waste management.
We started the day at TEM/NCSH:s office in Malmö where Daniel Eriksson from TEM/NCSH gave a presentation on Nordic Center for Sustainable Healthcare and Sofie Dam from Region Copenhagen gave a presentation on the current work in waste management in Copenhagen healthcare.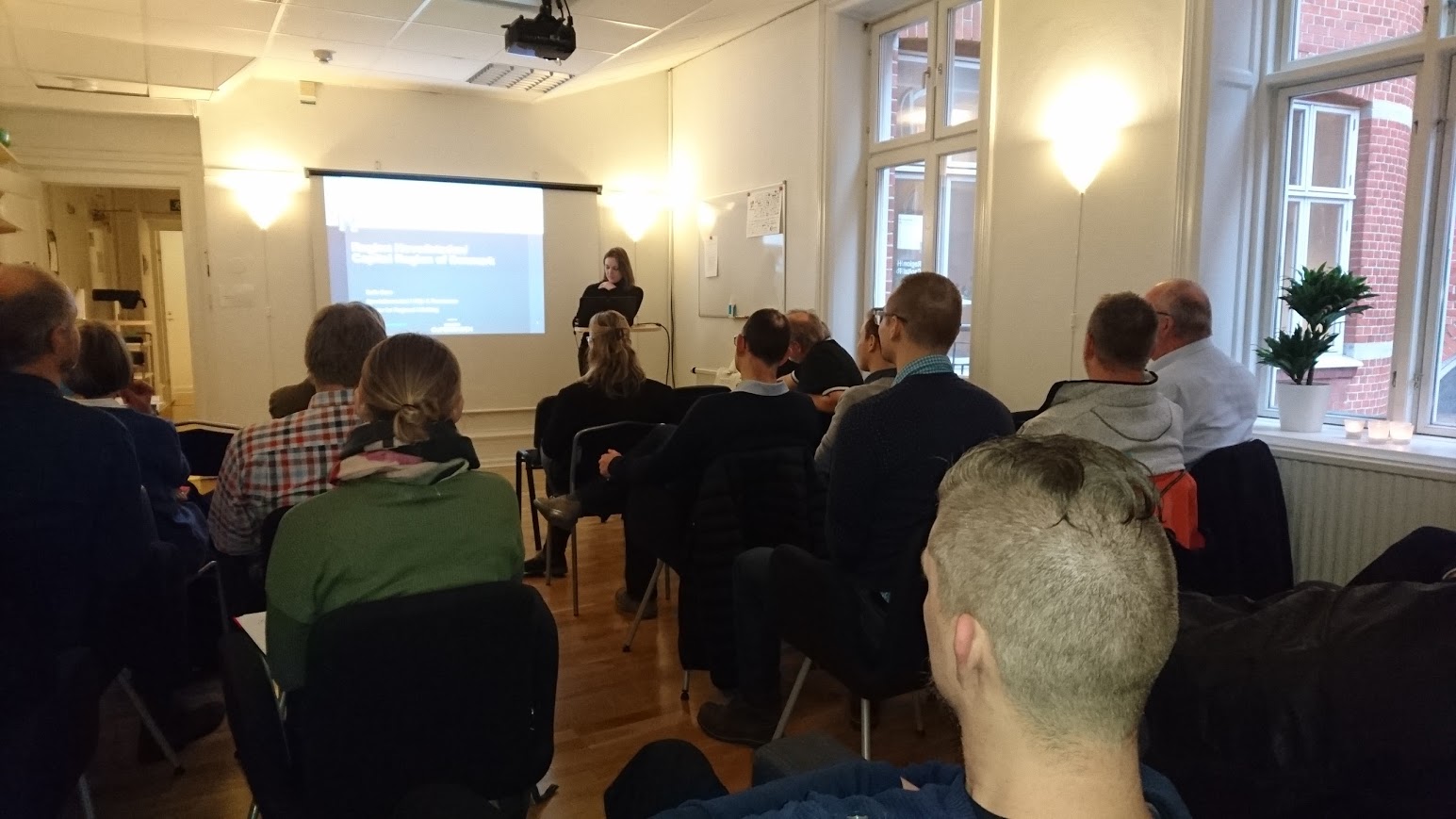 Afterwards, a number of speakers presented projects within sustainable healthcare:
Kristina de Geer, Region Skåne on CO2 reduction and tools for tracking purchases.

Johan Berhin, Green Furniture on green and sustainable seating.

Åke Rosén, Gaia Biomaterials on degradable materials an innovation procurement.

Ida Virtala, Paxxo on their system for waste management.

Mats Höijertz, Logiwaste on their waste management system.
After the morning session at TEM/NCSH, the group porceeded to Sysav where Rustan Nilsson gave an inspiring lecture on waste, waste streams and waste minimization. Moreover, Sysav presented their system for infectious waste, biologic waste and sharps and needles. The study visit ended with a tour of the facilities and we got to see how and where they handle infectious waste.
In the afternoon, we visited Landskrona Hospital where we focused on waste management in a hospital environment. We were welcomed by Eva Bolinder, environmental manager at SUND, and Irene Winér, environmental coordinator at Landskrona Hospital, who gave us a full presentation on how they structure and manage the different waste streams. During an informative study tour we could follow the waste from wards to the different containers from where the waste is transported from the hospital.
Book a study tour/GreenTech Visit in the Nordics
If your organisation is interested in a Study tour in the Nordics with focus on Sustainable Healthcare, don't hesitate to contact TEM/NCSH. We can arrange study tours on most subjects within Sustainable Healthcare all over the Nordics. We have both the hospitals and the companies in our network and can tailor visits and company presentations that meet most needs.
Photos from: Linnea Turnstedt, Eva Bolinder and Daniel Eriksson