Our network member Energy Machines have published an article about a fossil free energy system. You can read the full article below!
An integrated energy system, recycling and transferring heating and cooling to where it is needed in the building, brings several benefits to hospitals. A reduced carbon footprint, a robust system in case of crisis, and funds made available for healthcare.
Energy Machines provides a turnkey solution, combining heat pumps and a control system with underground thermal energy storage.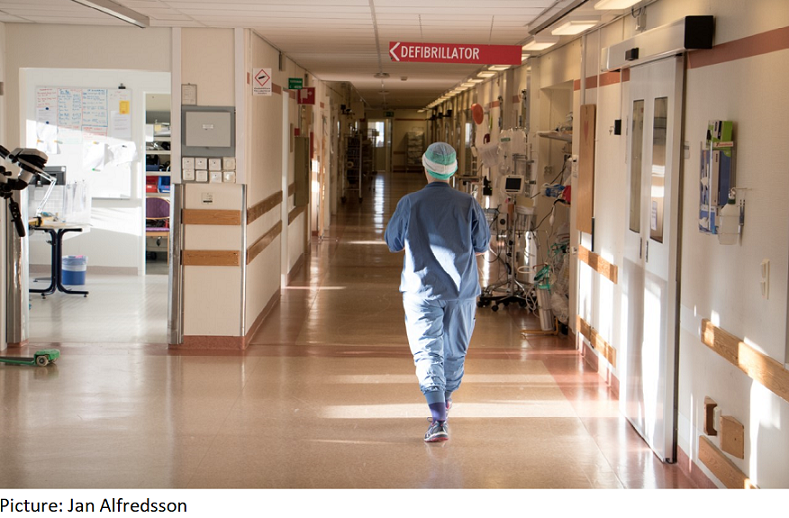 Saving heat from summer to winter
The solution has been implemented at the University Hospital of Umeå. With premises covering more than 300,000 square metres, requiring heating and cooling all year round, the hospital needed a large-scale system with an intelligent approach to energy recycling.
"Our solution is based on a 'Robin Hood principle': the surplus is moved to where there are deficits," says Thomas Göransson, business manager at Energy Machines.
Energy Machines' solution was 125 boreholes reaching a depth of 250 metres, offering extensive thermal energy storage for seasonal use. The system can save excess heat from hot summer months in the bedrock and make use of it in the winter, and vice versa.
Vital for climate objectives
Since buildings account for 35 percent of global CO2 emissions, choosing the right energy system is a vital part of reaching the sustainable development climate objectives of the EU and UN.
Energy Machines' solution minimizes the hospital's energy usage and decreases its CO2 emissions. It also brings considerable economic savings.
"Before, we paid for our energy three times, buying district heating, district cooling and electricity separately. Now, we simply buy electricity to power the heat pumps and can utilize all the energy found in the building," says Jesper Burlin, the hospital's technology coordinator.
More money for healthcare
The energy system saves the hospital SEK 3.6 million per year – money that can now be invested in patient care and research.
The system also increases the robustness of the hospital, since it can produce energy on-site in case of crisis. Certain medical equipment and spaces, like x-ray machines and operating rooms, are very temperature sensitive – as are certain patients. A controlled indoor climate is crucial.
"It was a tremendous help during the heatwave last summer. We had much higher capacity for cooling the hospital's premises than before," says Jesper Burlin.
Here you can watch the video (insert link to https://vimeo.com/360488775) showing Energy Machines' solution at the University Hospital of Umeå.
(Facts section:)
• In general, healthcare places high demands on indoor climate. Certain instruments and spaces are very sensitive to temperature change and backup systems are needed for heat, cold and water.
• An aging population poses demands on more advanced and expensive care. Therefore, it is vital from a socio-economic standpoint that healthcare is run as resource-efficiently as possible. Energy savings are of great importance.
• Buildings account for 35 percent of global CO2 emissions and health care providers are major property owners. In order to meet the sustainable development climate objectives of the European Union and United Nations for 2030 and 2050, it is necessary to cut the energy consumption for the property management sector.
This article is written by or on behalf of a member of the network and any statements, claims and opinions are theirs and not necessarily NCSH's.