Recently, we got a new article sent to us about quantifying the sustainability effects of healthcare. Below we have posted a summary of the article, a link to the full text can be found at the bottom of this page.
A new approach to quantifying the sustainability effects of healthcare: Applied to the diabetic foot.
By Stefan Hellstrand and Ulla Hellstrand Tang.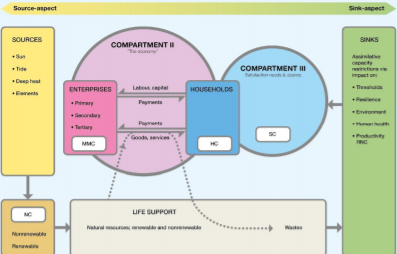 A vital role for any society is to deliver health care considering: 1) the planetary boundaries, 2) the complexity of systems and 3) the 17 sustainable development goals (SDGs). The aim is to explore the feasibility of a method to quantify the sustainability effects in health-care services. A toolbox was explored in the prevention and care of foot complications in diabetes. People with diabetes run the risk of developing foot ulcers and undergoing amputations.
Three relationships between ecosystems and human health and health-care systems were identified as: (i) The economic resources for health care have previously appropriated ecological resources in the economic process. (ii) Health-care systems consume natural resources. (iii) Ecosystems and the landscape affect human well-being.Some types of landscape support human well-being, while others do not. This category also includes the impact of emissions on human health.
Diabetes is one of the non-communicable diseases with high mortality and foot complications. With health-promoting interventions, the risk of developing foot ulcers and undergoing amputations can be halved. The toolbox that was used could manage the complexity of systems. Several of the 17 SDGs can be calculated in the prevention of complications in diabetes: quality of life improves, while the costs of healthcare and the burden on the economy caused by people not being able to work decrease. The appropriation of natural resources and the wasted assimilated capacity for the same welfare level decreases, thereby offering an option to deliver health care within the planetary boundaries.
This article is written by or on behalf of a member of the network and any statements, claims and opinions are theirs and not necessarily NCSH's.