Life Cycle Assesment, focusing on the climate impact of Paxxo's Longopac cassettes and traditional waste bags.
Paxxo Partner Meeting 2019 took place in Malmö, Sweden. Partners from all over the world joined them for an annual two-day event filled with presentations, group seminars and real case references. Linn Grundtman from TEM, in cooperation with Nordic Center for Sustainable Healthcare, was one of the speakers and presented an Introduction to the Life Cycle Analysis. Linn introduced how the study on Paxxo's plastic waste bags had been operated, and what the study mainly focused on. The Life Cycle Analysis sheds light on the process of a product and its impact on the environment throughout the products life cycle. The results of the study can be found here >>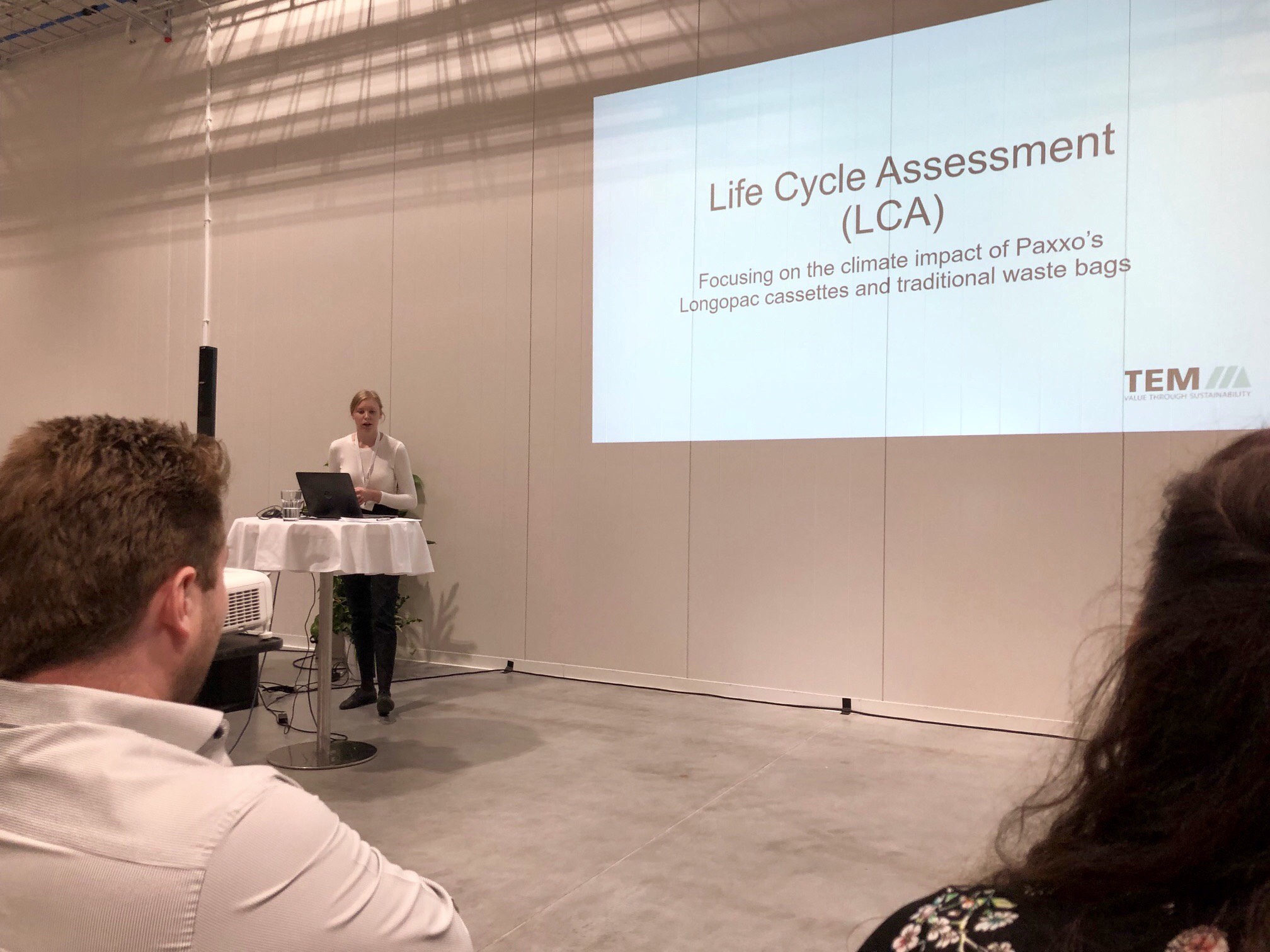 This article is written by or on behalf of a member of the network and any statements, claims and opinions are theirs and not necessarily NCSH's.