This tuesday, NCSH participated in a high-level panel event hosted and moderated by the Wellcome Trust in London.
At this event, a new report by Health Care Without Harm, in collaboration with Arup, was launched. The Panellists at this event included Deputy Chief Medical Officer for England Dr Jenny Harries OBE and Mandeep Daliwhal, Director of UNDP's HIV, Health, and Development Group, as well as representatives from WHO, NHS, and authors of the report.
A short summary of the report: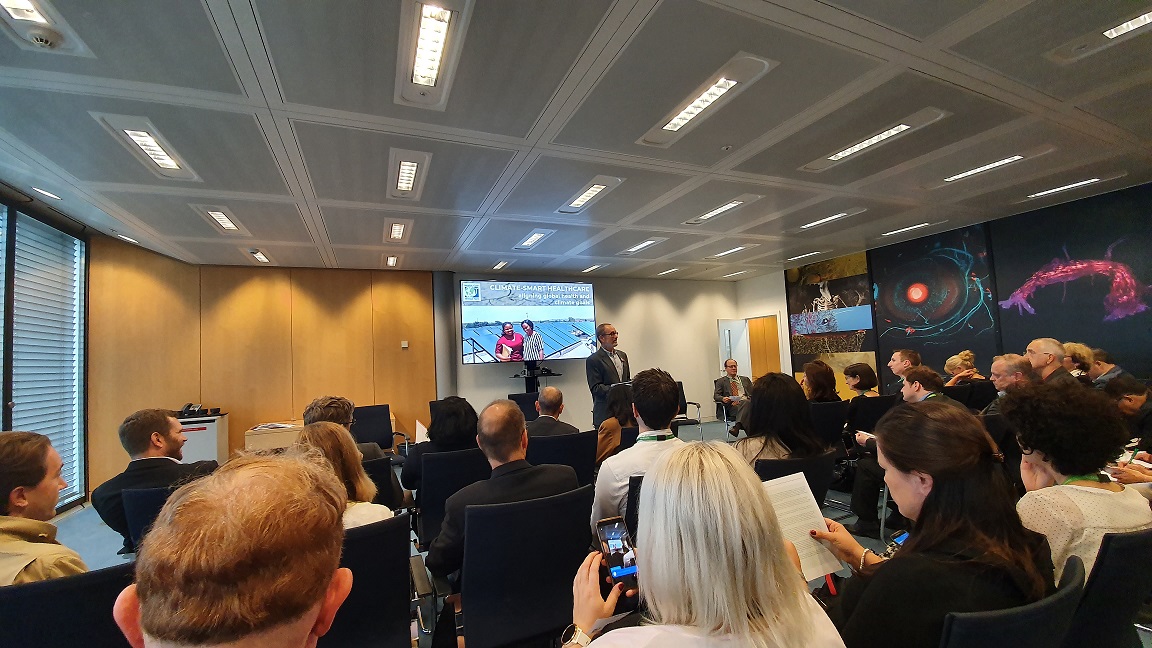 The report shows that healthcare's global climate footprint is equivalent to 4.4% of global net emissions (2 metric gigatons of carbon dioxide equivalent) and well over half of healthcare's global climate footprint comes from fossil fuel combustion. The GHG emissions of the global healthcare sector are equivalent to that of 514 coal-fired power plants and, as the third largest emitter, the EU healthcare sector accounts for 12% of the global healthcare climate footprint. More than half of healthcare's worldwide emissions come from the top three emitters – the EU, the USA, and China. If the global healthcare sector were a country, it would be the fifth-largest greenhouse gas (GHG) emitter on the planet.
The report also outlines immediate actions that stakeholders from across the health sector should take, including:
Hospitals and health systems should follow the example of thousands of hospitals already moving toward Climate-smart Healthcare via the Health Care Climate Challenge and other initiatives.
National and subnational governments should build on existing initiatives to establish action plans to decarbonise their health systems, foster resilience, and improve health outcomes.
Bilateral aid agencies, multilateral development banks, other health funding agencies and philanthropies should integrate climate-smart principles and strategies into their health aid, lending, and policy guidance for developing countries.
The report concludes that health promotion, disease prevention, universal health coverage, and the global climate goal of net zero emissions must become intertwined.
For more information about the report, visit noharm.org/ClimateFootprintReport.
This article is written by or on behalf of a member of the network and any statements, claims and opinions are theirs and not necessarily NCSH's.